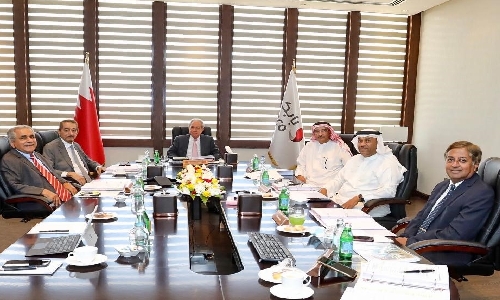 Bapco achieves significant growth, despite pandemic
TDT | Manama
The Daily Tribune – www.newsofbahrain.com
Bahrain Petroleum Company had made significant progress during the year despite the impact of the COVID-19, said its board of directors thanking the diligence and awareness of its employees and contractors in continuing safe and reliable operations.
Chairman and Chief Executive of Bapco, Dr Dawood Nassif, chaired the meeting to review Bapco's operational and financial performance year-to-date yesterday.
The board noted the significant progress made during the year despite the extraordinary global economic and business climate impacted by the Covid-19 pandemic.
Bapco, the board said, has maintained a high level of diligence and awareness amongst its employees and contractors in continuing safe and reliable operations and strictly followed the Government and Company protocols to maintain the health and safety of personnel and uninterrupted business operations. The meeting reviewed several organisational and policy proposals, approved and directions provided to management.
The board also reviewed the progress of budget preparations for the next three years. "Optimised operations and priority to safety, health, training and development were the hallmarks of the year, and success in every aspect," the board viewed.
The board reviewed and commended the progress of the Bapco Modernisation Programme (BMP), which has gained pace and momentum during the year.
"The installation of major process units has significantly altered the skyline," the board said, hailing the dedication of employees and contractors for the progress achieved was acknowledged and appreciated.