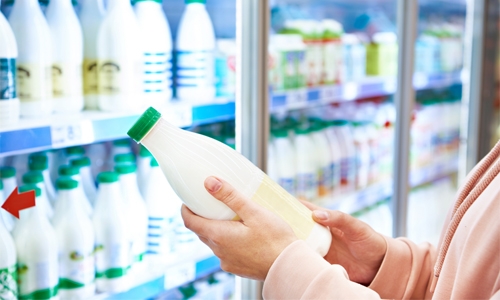 Prices of Saudi dairy products set to increase
TDT | Manama
The Daily Tribune – www.newsofbahrain.com
Prices of dairy products from Saudi Arabia are set to rise following the Kingdom's Cabinet decision to remove subsidies on them. This will leave Bahrain consumers paying more for their favourite dairy products starting tomorrow.
Shop owners in Bahrain have reported that they received notifications from Saudi dairy companies about the sudden increase on the prices of some of their products, ranging from 30% to 50%, including milk, yogurt, laban and other refrigerated canned goods such as labneh and cream, among others.
For instance, the price of a 170g yogurt, which is currently sold at 100 fils in Bahrain, is set to increase by 50% to 150 fils. Saudi companies have reported a 100% increase in shipping, logistics and procurement of raw materials used to manufacture the finished dairy products.