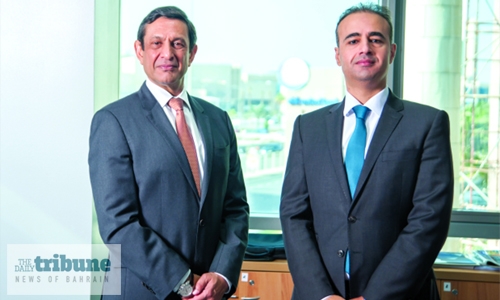 Ahli United Bank(AUB) announced launching "eMyHassad", an online platform for its savings scheme - MyHassad. "eMyHassad", AUB said, simplifies the transactional process without needing a new or existing customer to visit a branch.
In a first, AUB said eMyHassad eliminates the need to download an app to purchase certificates as application and purchase can all be completed on a browser. The application allows instant payment for MyHassad certificates through any debit card as well as receive certificates electronically via email.
AUB said eMyHassad allows customers to receive their MyHassad certificates in a single transaction without visiting a branch. Commenting, Deputy Group CEO Retail Banking, Suvrat Saigal, said both existing and new customers would be able to receive their MyHassad savings certificates at the end of a single digital interaction with the bank.
Every purchase of an "eMyHassad" certificate, worth BD 50, made with any Bahrain based debit card, will allow entering the MyHassad draws for a chance to win prizes including the $1 million jackpot to be announced in December 2019.