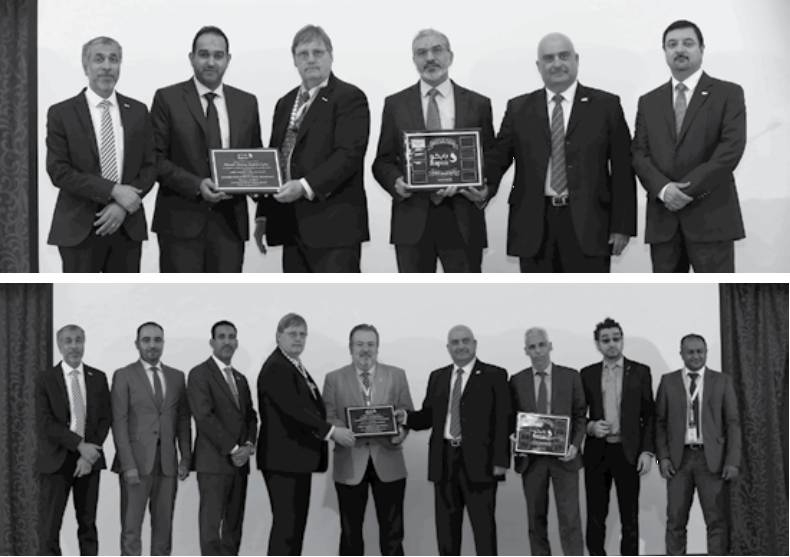 Bapco holds annual luncheon, 2018 awards
Bapco celebrated its environmental, health and safety (EHS) achievements during 2018 by holding its annual luncheon for more than 300 Bapco and contractors employees on 11 April 2019 at Bapco Club in Awali.
During the gathering, awards were presented to Bapco departments, contractors and individual employees with high EHS initiatives. In his opening remarks, Bapco Chief Executive Dr. Pete Bartlett congratulated the winning Bapco departments and contractors for creating a safe workplace and protecting the environment.
He also highlighted the milestones and progress of Bapco Modernization Programme (BMP). Ebrahim Talib, Bapco Deputy Chief Executive and Chairman of Bapco Environment, Health & Safety Committee (EHSC) gave an overview of 2018 EHS performance and outlined 2019 EHS focus areas.