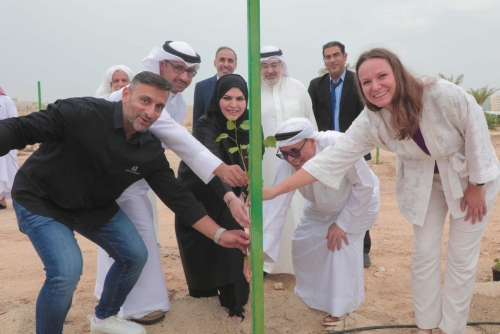 Campaign to plant 800 trees at Saar archaeological site
TDT | Manama
The Daily Tribune – www.newsofbahrain.com
The Northern Region Municipality, in partnership with the Bahrain Authority for Culture and Antiquities (BACA) and the Northern Municipal Council, recently organised an event to plant 800 trees at the Saar archaeological site.
This initiative is part of the National Afforestation Strategic Plan, aimed at achieving sustainable development goals in Bahrain. The event was attended by prominent figures including the Director General of the Northern Region Municipality, Engineer Lamia Al-Fadala, and the Chairman of the Municipal Council, Dr. Shubr Al-Wadaei, further emphasising the importance of community partnership in enhancing afforestation efforts.
The afforestation campaign, known as Sawaed, seeks to promote awareness of afforestation culture and strengthen community involvement. Eng. Al-Fadala highlighted the significance of this collaboration in advancing afforestation across various regions of Bahrain, with plans to extend the initiative to other historical sites in the Northern Governorate, such as the Barbar temples and the site of Ain Al-Sujur.
The meticulous planning and coordination between the BACA and the Northern Region Municipality reflect a commitment to safeguarding the archaeological sites while enhancing the greenery and cultural landscape of Bahrain.