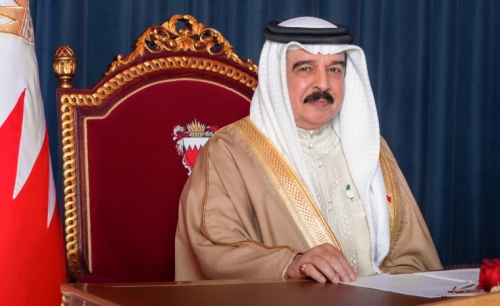 Bahrain King issues decree boosting unemployment insurance programmes
TDT | Manama
The Daily Tribune – www.newsofbahrain.com
His Majesty King Hamad bin Isa Al Khalifa has issued Decree Law (20) of 2023, which introduces a new clause (7) to Paragraph (C) of Article (8) of Decree Law (78) of 2006 concerning unemployment insurance.
This addition to the law aims to finance programmes that facilitate the integration of Bahraini citizens into the labour market.
These programmes include employment, training, and wage support initiatives carried out by the Labour Fund, with a one-time allocation of BHD200 million.
The specific conditions and regulations will be determined by the Minister with the approval of the Cabinet. The implementation of this decree falls under the responsibility of the Prime Minister, and it will be effective from the date of its issuance and officially published in the Official Gazette.
His Majesty issued Decree Law (16) of 2023, bringing amendments to Decree (15) of 1986 concerning the regulation of tourism in Bahrain. The amendments grant the Bahrain Tourism and Exhibition Authority (BTEA) the authority to impose administrative penalties on violators, including written warnings, restrictions on services, reduction of facility classification, temporary suspension or closure of licenses, revocation of licenses, and the imposition of daily fines.
The Minister will also specify the violations and their corresponding fines. Grievances can be made within thirty days, and rejected grievances can be appealed in court within sixty days. Violations may result in imprisonment or fines ranging from BHD500 to BHD50,000.
HM the King issued Decree Law (17) of 2023 to regulate sanitation and surface water drainage. This decree amends certain provisions of Law (33) of 2006 and is based on the proposal of the Prime Minister, with the approval of the Cabinet.
The amendments include redefining key terms such as the Ministry and the Minister, as well as surface water and notification.
Furthermore, the decree introduces penalties for violations, including imprisonment and fines ranging from BHD1,000 to BHD3,000, depending on the nature of the offense. Additionally, fees are imposed on various services, with exemptions in place for the first residence of Bahraini citizens.