Bahrain prison services, programmes safeguard human rights for all
TDT | Manama
The Daily Tribune – www.newsofbahrain.com
MP Dr. Maryam Al Dhaen emphasised that the Alternative Penal Code "Open Prison Program'' is an important step to integrate the beneficiaries of convicts into society and enable them to correct their course, noting that this pioneering experience would properly reintegrate them into society and ensure that they do not reoffend.
The Ministry of Interior has taken care to adopt the best international standards in alternative punishments and open prisons. On the sidelines of its participation in the second Arab conference of national human rights institutions and representatives of Arab ministries of the interior, a working paper on the prospects for cooperation in the protection and promotion of human rights between ministries of the interior and national human rights institutions in the Arab region, held from 19 to 20 September in Cairo, was entitled best practices, challenges, and visions of cooperation.
She highly noted the efforts of the Ministry of the Interior, led by General Shaikh Rashid bin Abdullah Al Khalifa, Minister of the Interior, and its role in further developing the programme of alternative punishments and open prisons, as well as its plans and training and rehabilitation programmes that contribute to the participation of the beneficiaries of convicted persons in society as active participants.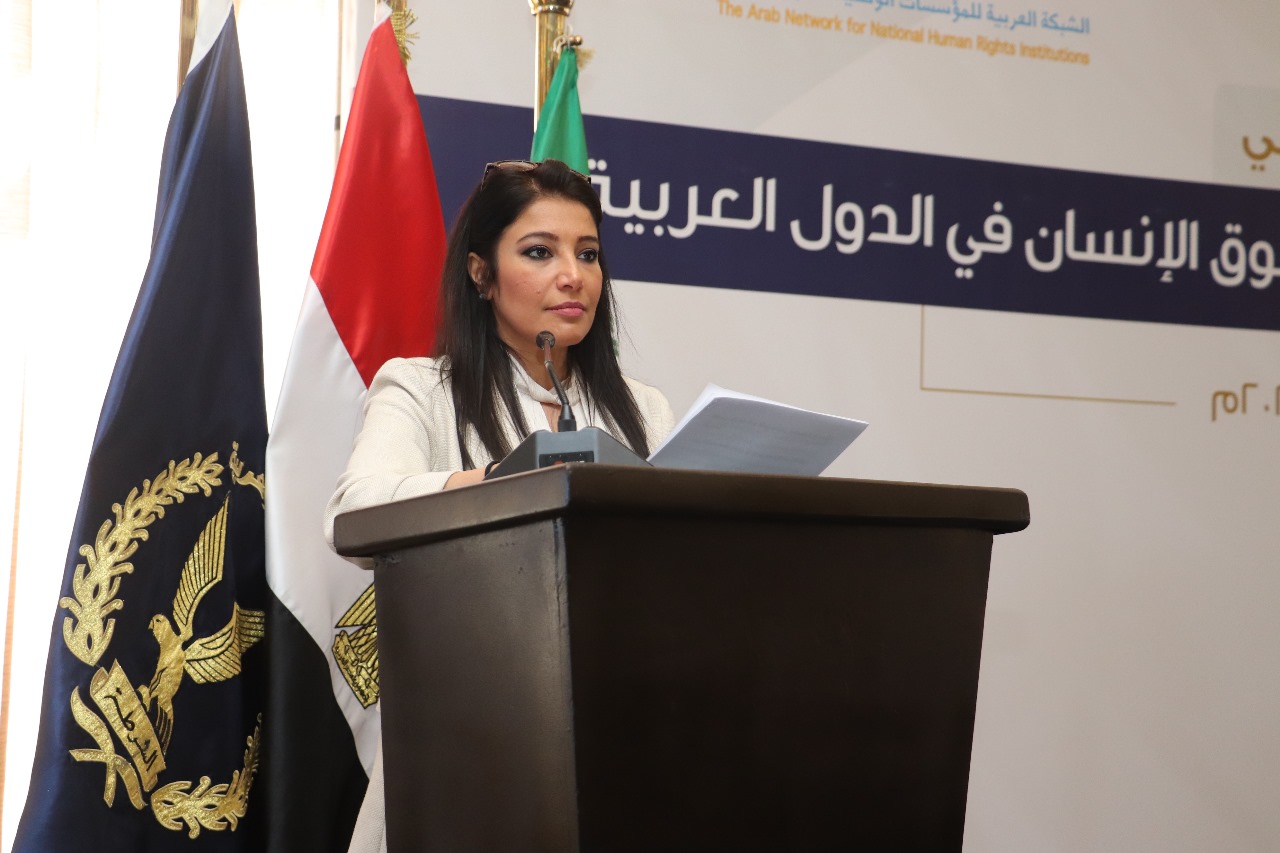 It noted that prison conditions in the Kingdom of Bahrain reflect ongoing official efforts to safeguard human rights. It noted that the open prison programme was a flashpoint in the human rights march in Bahrain, thanks to the Royal Instructions of His Majesty King Hamad bin Isa Al Khalifa and the determination of the Government, under the leadership of His Royal Highness Prince Salman bin Hamad Al Khalifa, the Crown Prince and Prime Minister, to improve its application.
She emphasised that the Open Prisons Programme was one of the most effective programmes for strengthening social security and developing the human rights system. It commended the rehabilitation and training services and programmes provided to the beneficiaries of the Open Prisons Programme, as well as the modern facilities and equipment and advanced techniques used in the running of the programme and the procedures followed, which complemented the success of the alternative punishment project.
She pointed out that the approach adopted by the Government has helped to promote self-reliance, reduce crime rates, consider the maintenance of a balance in terms of services provided to inmates without any abuse in law enforcement and the administration of justice, while preserving the social fabric. It points out that consideration has been given to providing modern and equipped educational facilities, gyms and fully equipped exercising area.