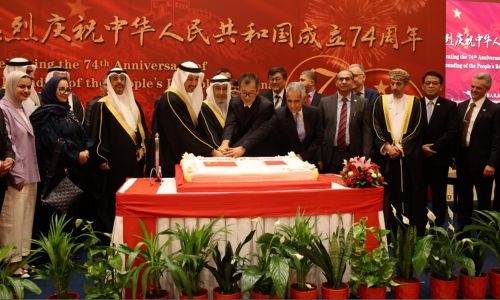 China, Bahrain to enter new stage of cooperation next year: Ni Ruchi
TDT | Manama
The Daily Tribune – www.newsofbahrain.com
Report by Ashen Tharaka
The 74th anniversary of the founding of the People's Republic of China was celebrated yesterday at the Diplomat Radisson Blu Hotel, Residence & Spa in Bahrain.
The event had the participation of many high-ranking officials, ministers, and community members.
The Chinese Ambassador to Bahrain, Ni Ruchi, said in his speech that the history of the People's Republic of China is a history of great perseverance and hard work by the Chinese people under the leadership of the Communist Party of China.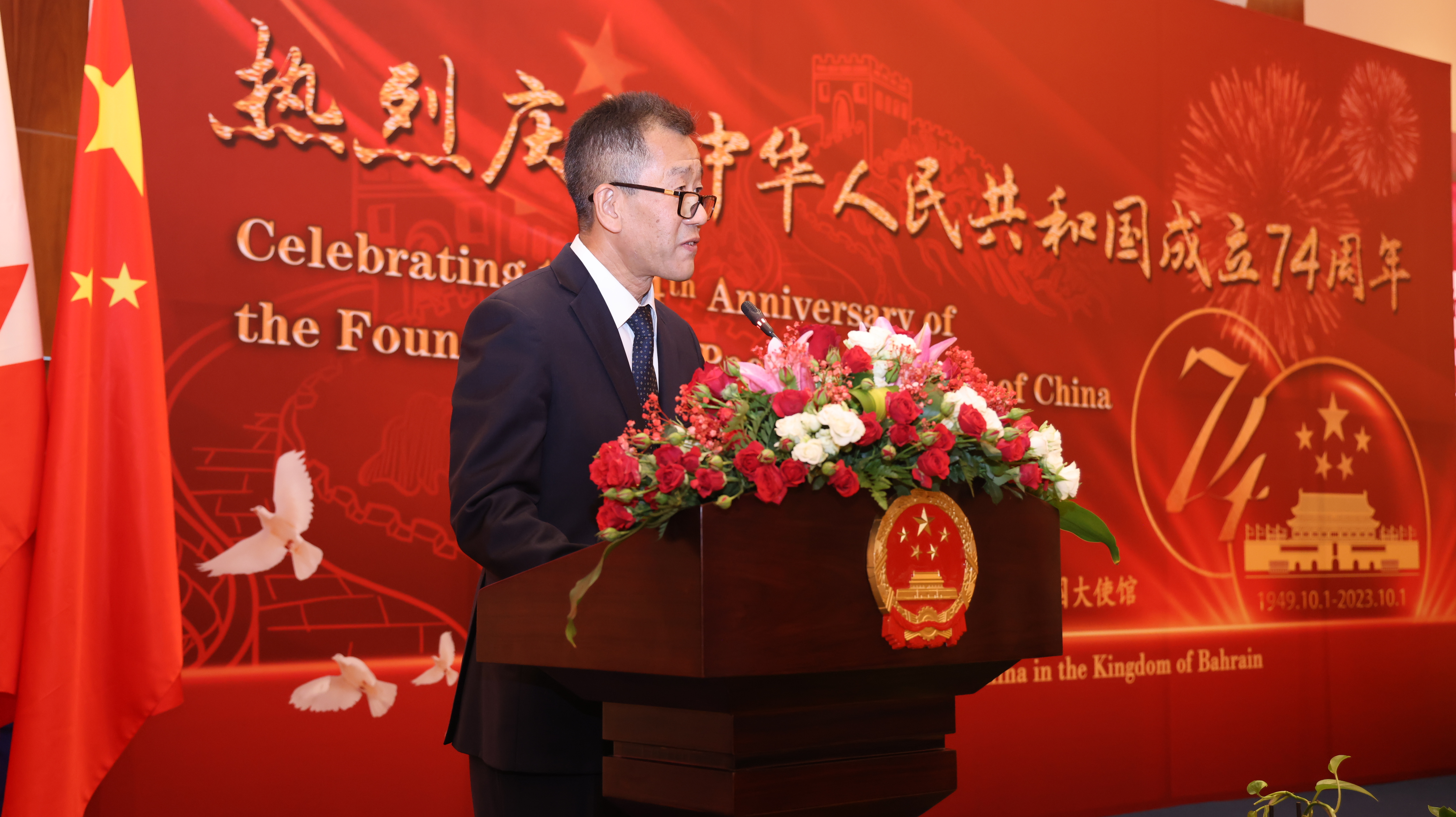 He highlighted the great changes that have taken place in China in recent years, including the country's rise to become the world's second-largest economy, the largest industrial producer, and the largest state of goods.
The ambassador also spoke about China's commitment to peace and development and its cooperation with other countries on initiatives such as the Belt and Road Initiative.
He noted that China and Bahrain enjoy a traditional friendship and that relations between the two countries have grown stronger in recent years.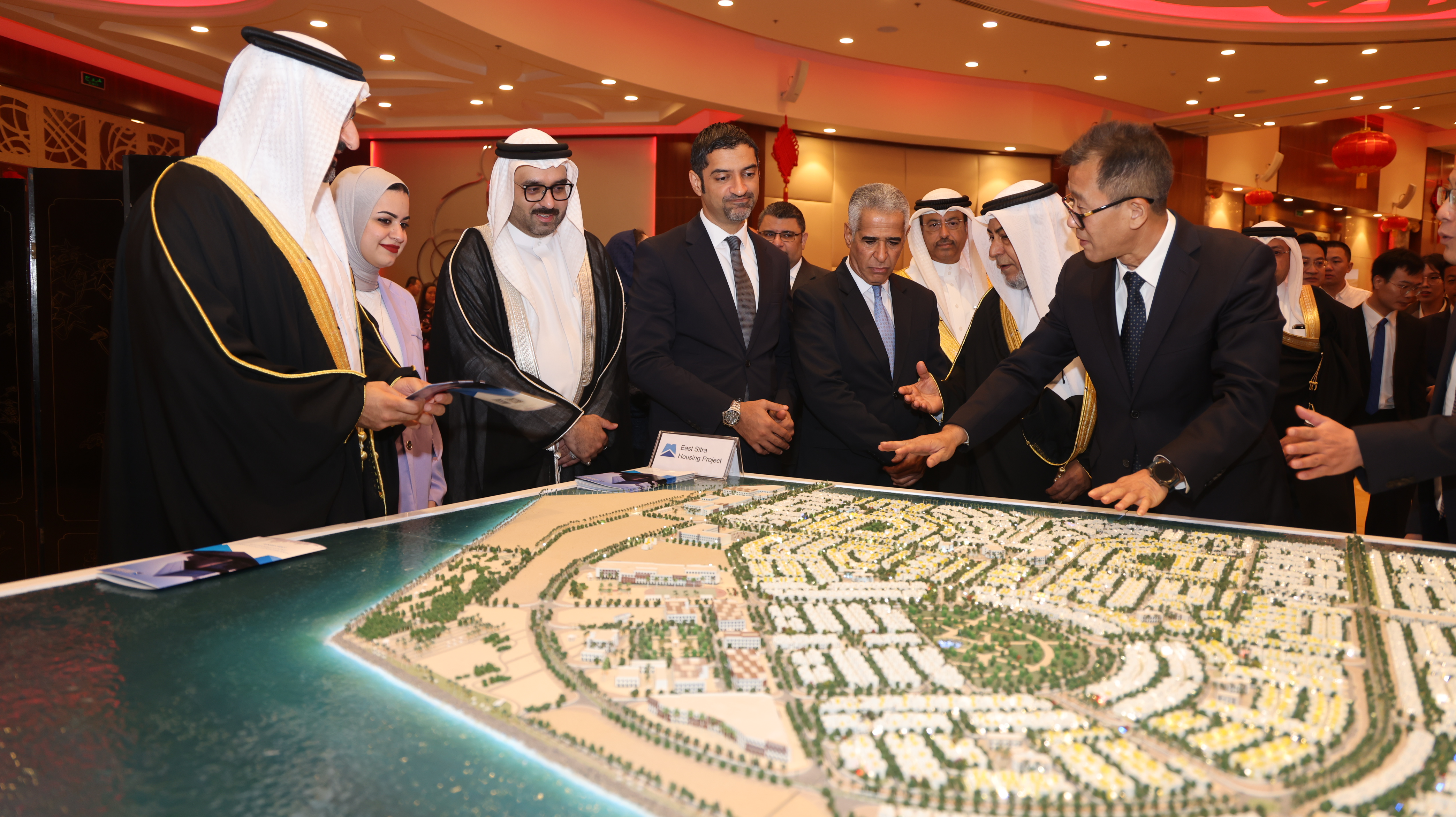 He added: "The growing Chinese values placed in educational institutions such as the University of Bahrain and the outcoming lines of direct connection by ground and air between Bahrain and China are all witnesses of the continuous development of our friendly, cooperative relationship."
The Ambassador expressed confidence that China and Bahrain's cooperation will enter a new stage next year as the two countries celebrate the 35th anniversary of the establishment of their diplomatic relations.
The reception was attended by many high-ranking Bahraini officials, as well as members of the diplomatic community and business leaders.
The event was a wonderful opportunity for people from both countries to come together and celebrate their friendship and cooperation.