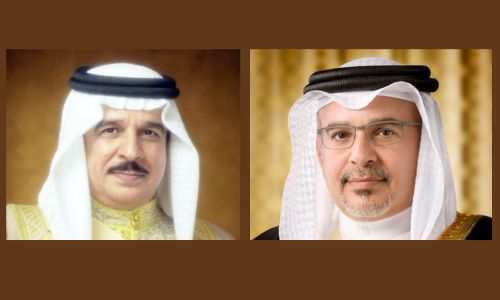 Bahrain rulers congratulate BJA chairman on reelection
TDT | Manama
The Daily Tribune – www.newsofbahrain.com
His Majesty King Hamad bin Isa Al Khalifa and HRH Prince Salman bin Hamad Al Khalifa, the Crown Prince and Prime Minister, yesterday congratulated Isa Al-Shaiji on his reelection as the chairman of the Bahrain Journalists Association (BJA) unopposed for a second consecutive term.
The BJA General Assembly also elected its new board of directors yesterday during a meeting in the Alumni Club in Adliya.
Following the election, His Majesty the King and HRH Prince Salman congratulated the new board members, conveying best wishes for their future endeavours.
In his message, His Majesty the King praised the significant role played by Bahraini media in serving society, supporting comprehensive development, and fostering national unity.
HM also commended Bahraini journalists for their commitment to upholding credibility, objectivity, and professionalism in reporting news and defending national issues and interests.
HRH Prince Salman wished the Chairman and the new Board Members continued success and commended the Bahraini press for their contributions to supporting national efforts and achievements in journalism.
His Majesty the King and HRH the Crown Prince, Prime Minister, expressed appreciation for the outgoing Board of Directors of the BJA and acknowledged their accomplishments.
Nabil bin Yacoob Al-Hamar, Advisor to His Majesty the King for Media Affairs, said Al-Shaiji's election reflects the high regard Bahraini media community holds for his efforts and notable contributions.
Al-Hamar affirmed unwavering support for the BJA in its service to society.
Dr Ramzan bin Abdulla Al-Noaimi, the Information Minister, commended the confidence of the press and media community in the BJA chairman and board members.
He emphasized the pivotal role played by the national press in the Kingdom of Bahrain.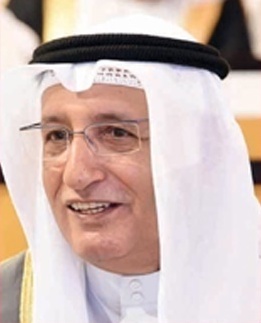 In response, Isa Al-Shaiji expressed his gratitude to His Majesty the King, on behalf of the Bahraini press and media community, for continuous care and support.
Al-Shaiji pledged that the BJA, along with the press and media community, will fulfil their responsibilities in the comprehensive development process by safeguarding the nation's achievements and progress.