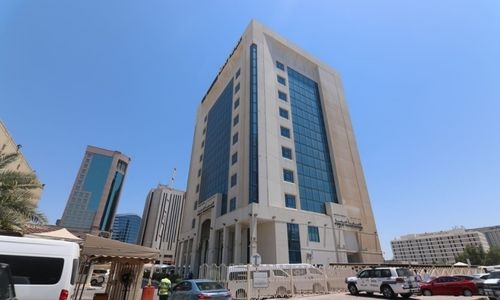 Smuggler caught with 86 heroin capsules, Court awards life term and BD10,000 fine
TDT | Manama
The Daily Tribune – www.newsofbahrain.com
A drug mule arrested with 86 heroin-stuffed capsules in his stomach during a smuggling attempt from Bahrain International Airport will now spend a life term in a Bahraini jail.
Passing the judgement, the High Criminal Court also ordered the Asian national to pay a fine of BD10,000.
Customs officials told the court that the man caught their attention during checkin procedures at the airport. He appeared nervous raising suspicion and prompting us to examine him further. "Hence, we directed him for a physical examination, but failed to detect anything unusual in his baggage."
"However, since the man looked exhausted, unreasonably, we decided to go for an x-ray examination. "Results showed he had in his stomach 86 capsules.
"When we questioned him again with evidence, he confessed to swallowing them before flying to Bahrain.
"Our investigation also revealed that the man was part of an international drug-peddling racket," officers told the court.
Many victims of human trafficking are used to ferry drugs across international borders.
Popularly known as 'drug mules', the victims swallow balloons containing illicit drugs before crossing borders.
Once they have reached their destination, smugglers retrieve these balloons from the body.
During the journey, they take medication to inhibit bowel movement.
Once they have reached their destination, they are fed laxatives, and the balloons pass through their bodies.
This medically dangerous way of transporting drugs can lead to and has led to the death of persons if and when balloons rupture within the body, a UN report said.