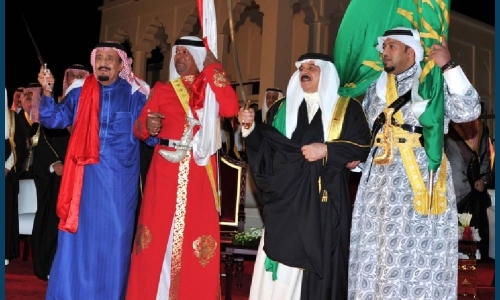 Bahrain celebrates Saudi National Day
TDT | Manama
The Daily Tribune – www.newsofbahrain.com
Bahrain yesterday exploded with enrapturing celebrations reviving and reaffirming the special and deep-rooted ties the island Kingdom has with Saudi Arabia.
Marking the occassion, Shaikh Khalifa bin Ahmed Al Khalifa, the President of the Bahrain Authority for Culture and Antiquities, said the ties bonding the people of Saudi Arabia and Bahrain date back to the ancient past, where they share a common heritage.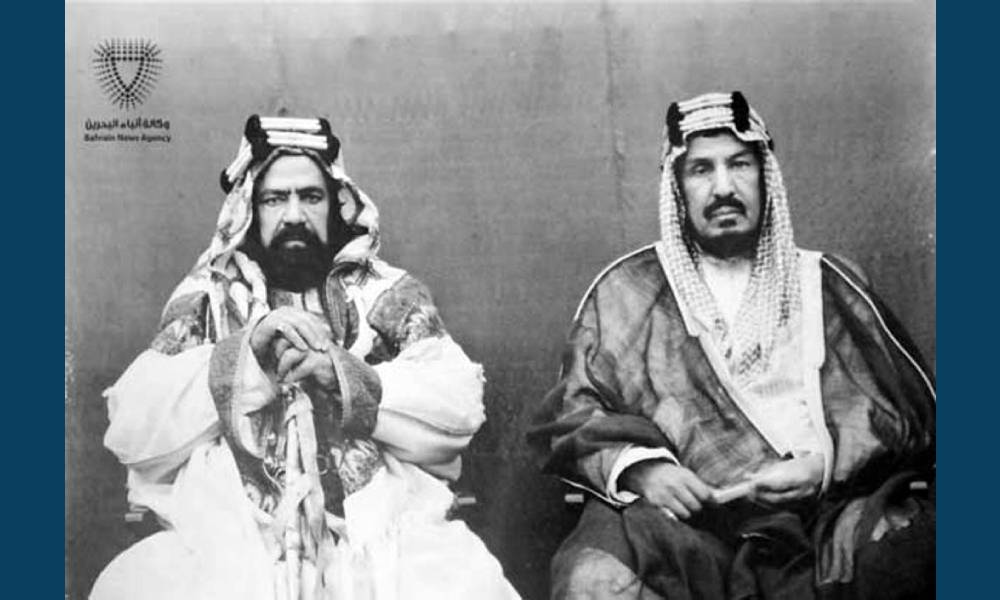 "There are now proposals to deepen the cultural cooperation between the two Kingdom in various fields," he said. Exchange of experiences, preparation of a comprehensive guide on intellectuals, writers, artists, and experts, and cooperation between museums, archives, and exhibitions are a few to name.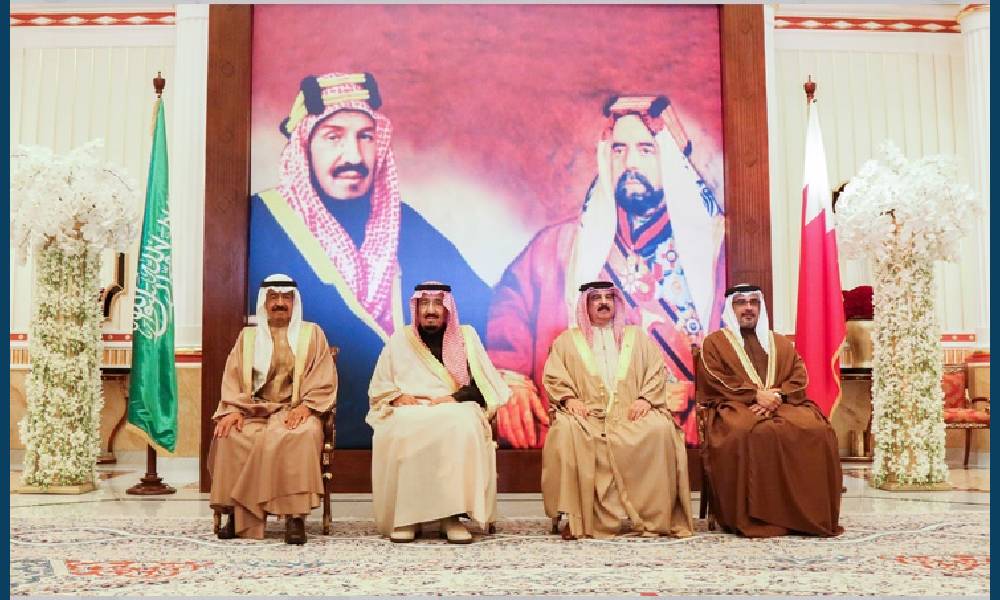 "In addition to exchanging experience, we are also preparing to host local and international festivals to enhance communication between the two countries," he added.
"The anniversary of the National Day of sisterly Saudi Arabia embodies the meanings of pride and cohesion among the peoples of the Arab Gulf states and everything that would advance the civilisational and cultural gains of the peoples of the Arab Gulf states," said Shaikh Khalifa.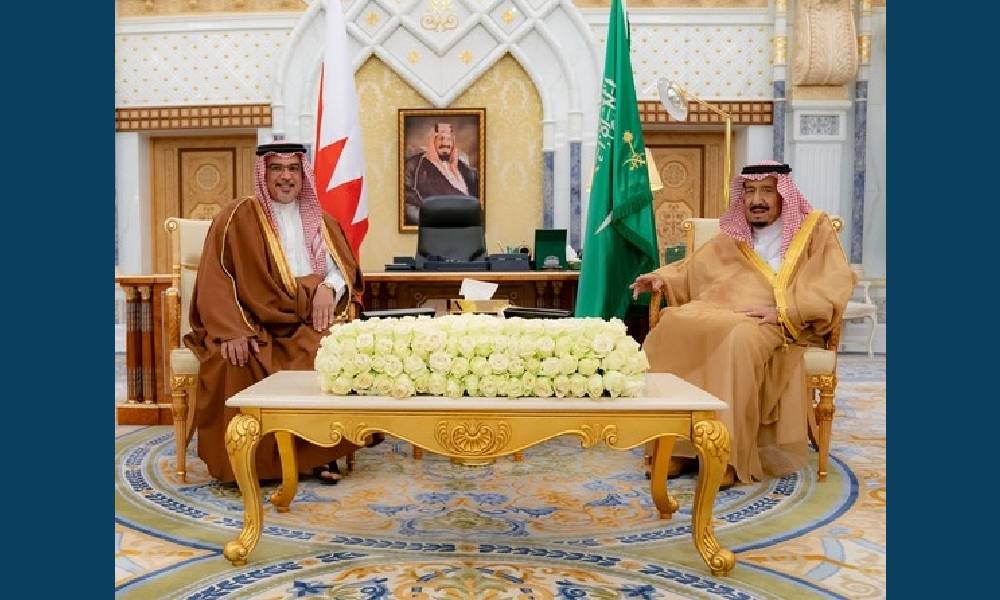 The origins of Bahrain-Saudi ties date back to 1745-1818, during the establishment of the first Saudi state. The ties gained further strength during 1840-1891, following the meeting of King Abdulaziz bin Abdulrahman Al Saud and Shaikh Isa bin Ali Al Khalifa in Bahrain.
The bilateral relations have been steadily growing, ever since, with an advanced level of coordination in their positions on regional and international issues. The King Fahad Causeway, the 25-kilometre terrestrial link between the two countries completed in November 1986, played a crucial factor in promoting this cooperation.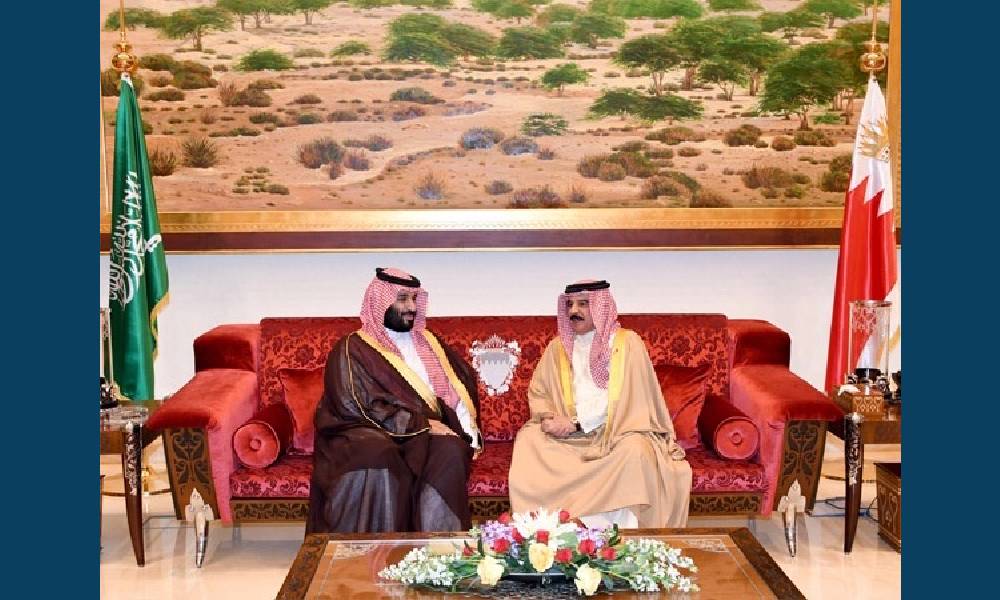 The two countries are now eyeing a new terrestrial link – The King Hamad Causeway that will complement King Fahad Causeway and support the much-anticipated Gulf railways network project.
Bahrain is also Saudi Arabia's second commercial partner within the Gulf Cooperation Council (GCC) and 12th worldwide. The volume of trade exchange between the two countries reached $7.2 billion.