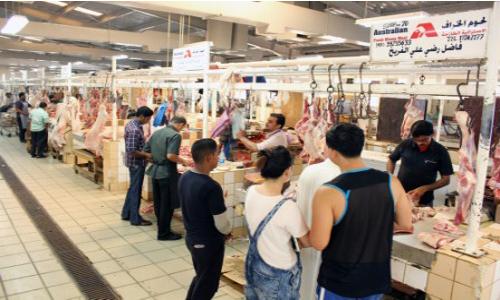 Meat subsidy: Distribution of compensation begins
The Labour and Social Development Ministry announced yesterday that it had commenced depositing the anti-inflation allowances in Bahraini families' bank accounts.
The move is made as part of the cash compensation scheme that followed the cabinet resolution to scrap subsidies on meat.
The Ministry said this will continue during the ongoing week for citizens who have registered for the compensation through the allocated website (subsidies.gov.bh) or by visiting various social centres in the country.
Social Care and Rehabilitation Assistant Undersecretary Badriya Yousif Al Jeeb confirmed that the compensations were deposited to the accounts of citizens who have registered before October 20.
However, Al Jeeb clarified that those who registered after October 20 will be compensated for meat subsidies in January 2016, without ex post facto effect.
The official said that the deposited sums are for the months of October, November and December. She added that the registration and depositing procedures for 188, 000 Bahraini families were absolutely smooth.
As reported earlier, the cabinet resolution to lift government subsidies on meat to ensure funds allocated to it benefit the citizens only came into effect from October 1.
Since then, the Labour and Social Development Ministry announced the opening of online registration for citizens who wish to benefit from the cash compensation as from September 15, in cooperation with the Central Informatics Organisation (CIO).
Caption : Citizens will be compensated for meat subsidy removal
Report by
DT News Network
news@dt.bh