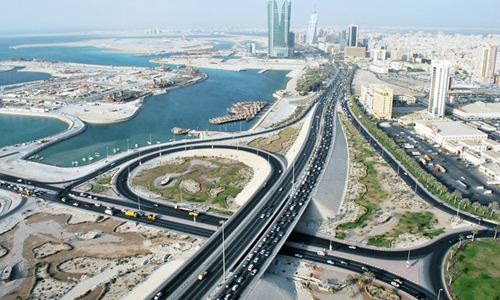 Bahrain's road networks get a BD3.9 million boost
TDT | Manama
The Daily Tribune – www.newsofbahrain.com
Ten road projects worth BD3,900,000 are ongoing in various governorates of the Kingdom, said the Ministry of Works, Municipalities Affairs and Urban Planning.
The projects, the ministry said, are for increasing the capacity of the road and ensuring smooth traffic flow, considering the steady increase in the number of vehicles plying in the Kingdom.
According to the General Directorate of Traffic, there are 736,840 vehicles registered in the Kingdom as of September 2021. "This is going to increase further," the ministry said, pointing out that there were 733,520 vehicles in the Kingdom in 2020.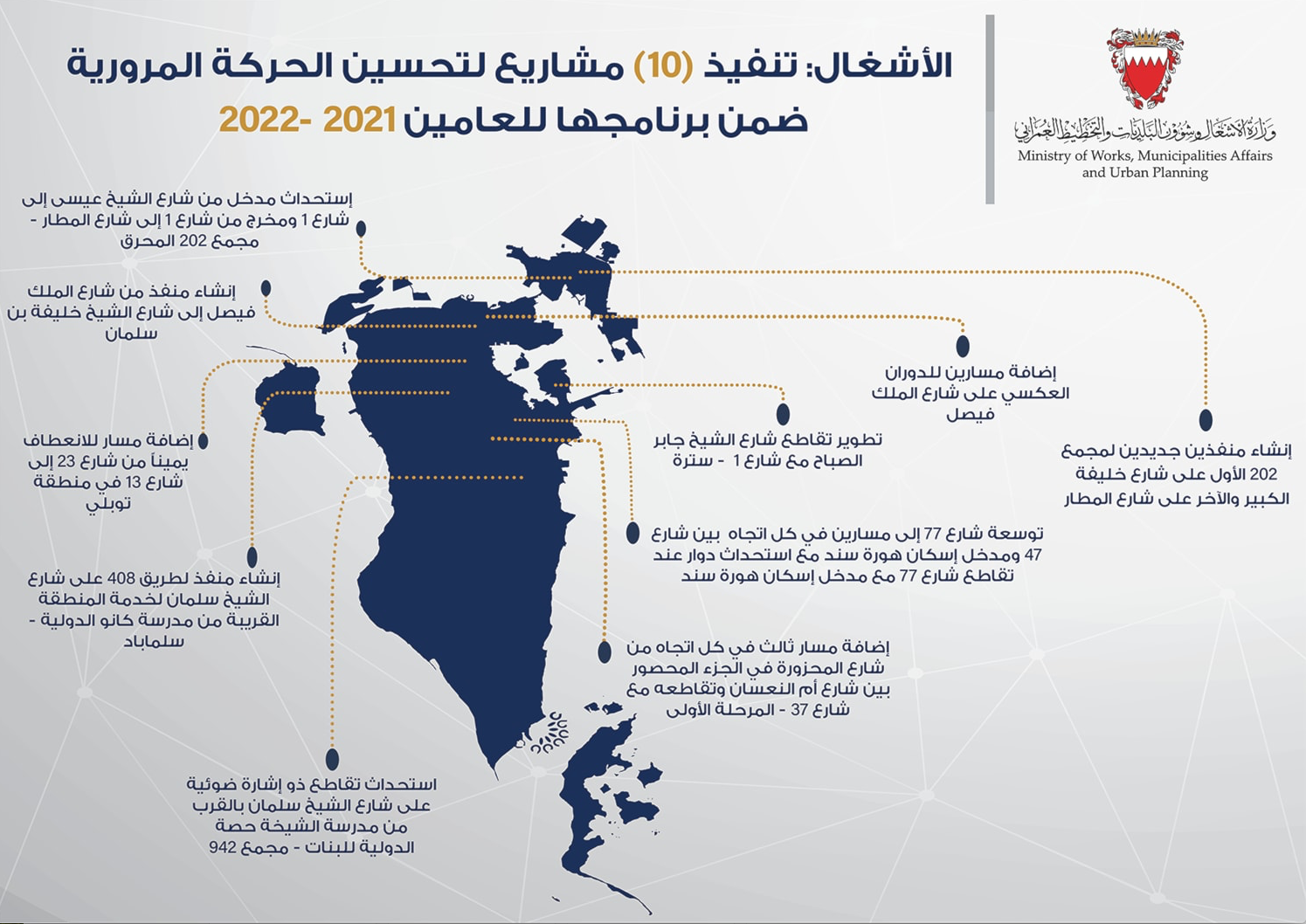 Essam Khalaf, the Works Minister, pointed out that the traffic congestion witnessed on the road of Bahrain are consistent with the rapid increase in the number of vehicles. "Rapid expansion of road network is one of the solutions to this persistent issue," the minister said, adding that this cannot be relied on.
"This is why the government is opening commercial complexes and branches of government institutions in various governorates outside the capital," the minister stressed.
Seven of the projects, the minister said, are put up for tender. The Tender board had also opened bids received for six projects. "Works are now underway to complete the necessary procedures for starting its implementation," the minister added.
The minister said the King Faisal street project would provide direct and faster access to the highway and the Avenues Mall. It will also reduce traffic congestion at the intersection.
The ministry has also launched a tender for constructing an outlet from King Faisal street to Sheikh Khalifa bin Salman Street near the City Center Mall.
"This will provide direct and fast access to the highway and reduce congestion on Road 2819 in Seef district," Khalaf said. The ministry, Khalaf said, would spare no effort to implement infrastructure projects to keep pace with the urban development witnessed by the Kingdom.
Establishing tunnels, bridges, and the expansion of streets usually takes 3 to 5 years to complete. "This would enhance the capabilities of Bahrain's road network to accommodate the increasing number of vehicles."
It is worth noting that the ministry has completed the first and second phases of projects to reduce traffic congestion. The first phase had 12 projects, and the second phase included 17 projects.