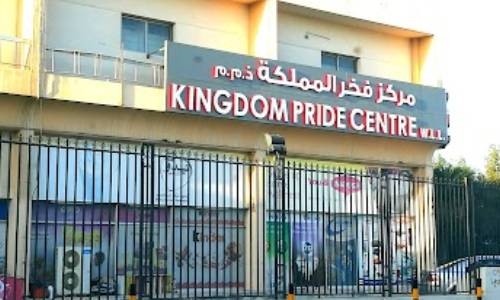 Kingdom Pride Centre celebrating 14th anniversary
TDT | Manama
The Daily Tribune – wwwnewsofbahrain.com
Kingdom Pride Centre, one of the leading department stores on the Island, is celebrating its 14th anniversary this weekend!
The centre has mega deals starting today and through the weekend to help save on all monthly needs.
All little shoppers can enjoy pony rides, a jumping castle, popcorn and candy, as well as a clown to entertain them while shopping.
Don't miss the special characters coming in on Friday and the famous Bahraini local magician Badru, who will make a surprise visit.
Kingdom Pride Center offers a wide range of items – from stationery and toys, household and party crockery, lights and fancy lighting, take away containers and party bags, cleaning products, daily food items - snacks and local bites, and so much more!
Be sure to find what is needed and in budget. And, that's not all!
If planning a party and looking for party items, Halloween Décor, X'Mas Trees and lights?
They offer a 20 % discount on all party items if you book the balloon décor with them!
For the Season of Giving, Kingdom Pride already has special prices ready for giving away packs for those who would like to distribute to those less fortunate.
Kingdom Pride has all this under one roof with ample parking and easy navigation in the store.
Also avail of their excellent customer support by asking for help to bring the items in-store at customer service or through WhatsApp on 35005767.
The Centre believes in supporting the Government's vision of being more sustainable.
The centre recently launched and give free cloth bags to all customers - the first and only supermarket to switch to completely biodegradable free cloth bags!
And offer an additional discount for customers who bring in their bag from home!