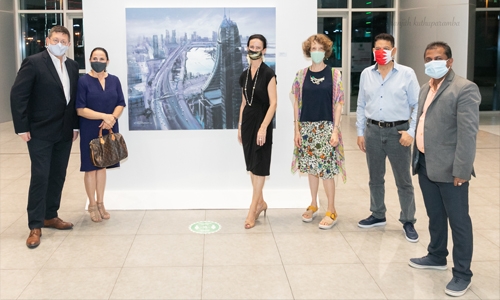 Harbour Gate presents 'Bahrain Boulevard' exhibition featuring Indian artist Anil Sharma's unique paintings
TDT | Manama
The Daily Tribune – www.newsofbahrain.com
Harbour Gate continues with its successful art exhibition entitled "Art at the Harbour". The fourth edition of the year features Indian artist Anil Sharma with the art display "Bahrain Boulevard". The exhibition was opened by His Excellency Roderick Drummond, British Ambassador to Bahrain, and showcases the modern and traditional landscapes of Bahrain from dhow harbours to skyscrapers. "Arriving in Bahrain in 2018, I was immediately struck by the similarities and contrasts with India.
On the one hand, each country has its uniquely vibrant culture and distinctive traditions that infuse the very fabric of their landscapes. On the other hand, both have constantly changing landscapes that for centuries remained essentially unchanged yet today are developing at such a rapid pace that they are unrecognisable to the generation before," says Anil.
For as long as he can remember, Anil has been fascinated by landscapes and the interplay between nature and the built environment. More often than not, Anil can be found with a paintbrush in hand on a seemingly uninspiring street corner or crouched at a seldom-visited waterfront, capturing in watercolour the beauty he sees before him, a beauty that many may walk past without a second glance.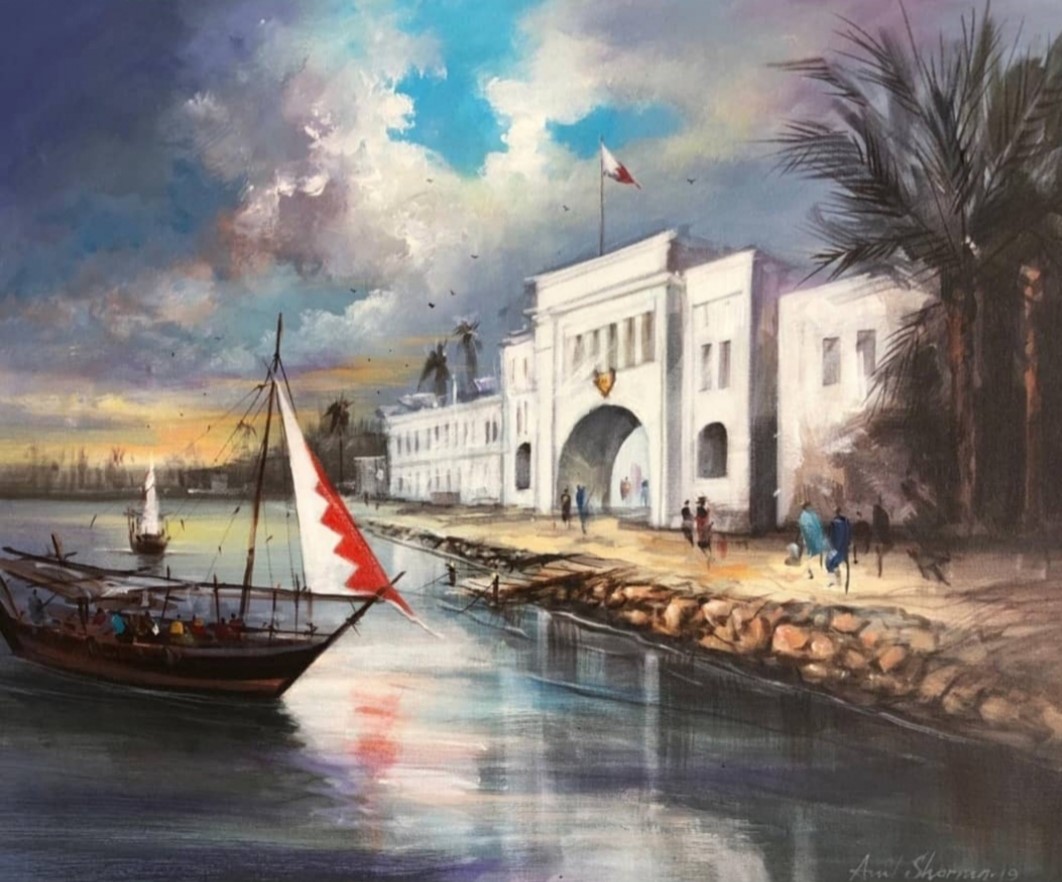 While other subject matter – portraiture and still life – are something he also enjoys, the complex relationship between the human and natural world is a constant source of inspiration for Anil, pushing the boundaries of his use of colour and light to create visual impact and capture the essence of ever-changing land and seascapes. He continues: "Increasingly, I am drawn to study the interface between the ancient and modern in Bahrain.
For example, we see skyscrapers making bold, dramatic statements across natural seascapes that predictably change with the ebb and flow of the tide, while a traditional dhow cuts a strikingly small, yet powerful, image as it gently traverses a scene. "As I explore the island on foot with my paints always close by, I am motivated to capture these images on canvas as a time capsule of the then juxtaposed with the now – I have come to adore these Bahraini Boulevards which form the basis of this exhibition."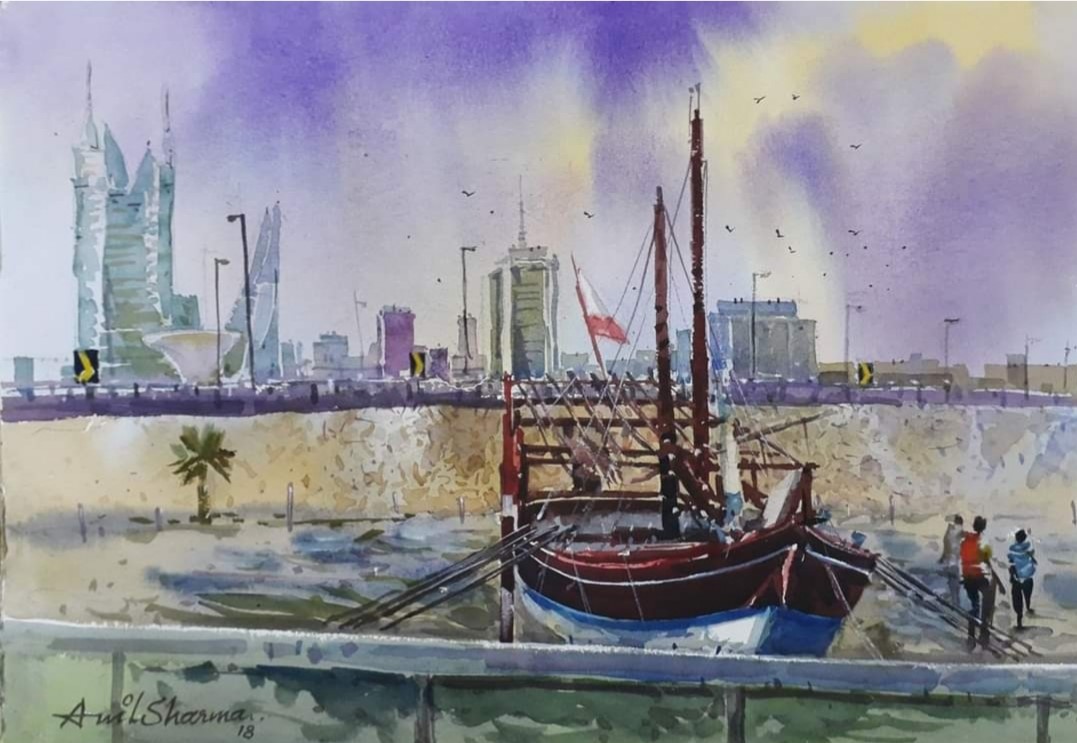 Anil brings an extensive mastery of colour theory, an innate sense of rhythm, and compositional elements to each painting. His palette is innovative and complex. His work features an array of resplendent light and vivid colours. He has developed a unique method for emphasising the fluidity of transparent colour and uses this technique to reinforce his special vision of natural rhythms.
With more than 25 years of experience, Anil is a mentor and coach for artists of all ages, locally helping them to achieve their fullest potential. He believes strongly in the power of beauty to enhance our quality of life; he feels that art is not a luxury but a necessity that should be accessible to all. The "Art at the Harbour" series runs in its fifth year at Harbour Gate.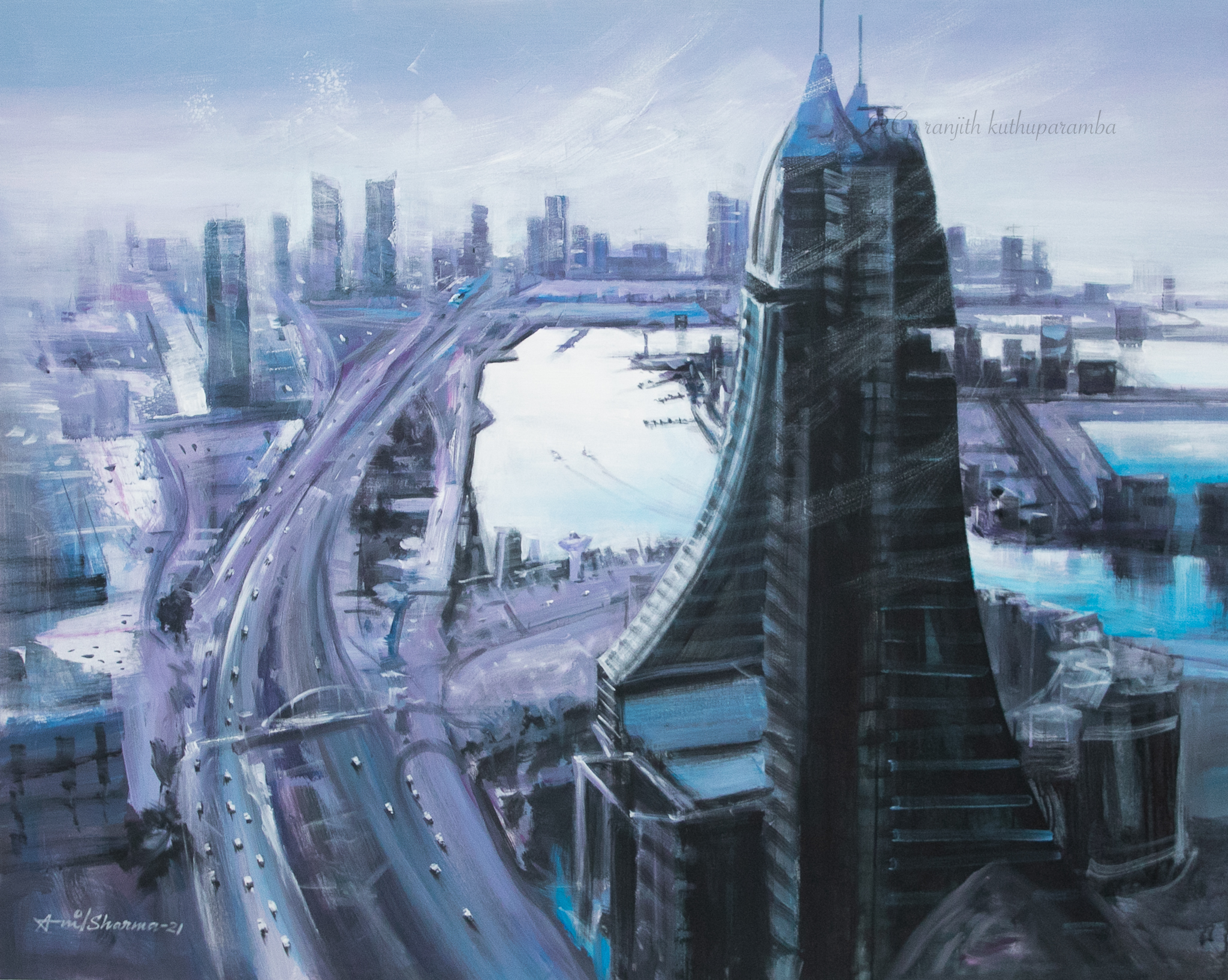 "Bahrain Boulevard" is the 47th exhibition under the umbrella of this series. It is on display from July 18 to August 8 and is located on the ground floor at Harbour Gate within Bahrain Financial Harbour, easily accessible from King Faisal Highway. Visitor parking is available.
Harbour Gate is open daily and entry to the exhibition is free. All COVID-19 precautionary measures are implemented for the safety of visitors.