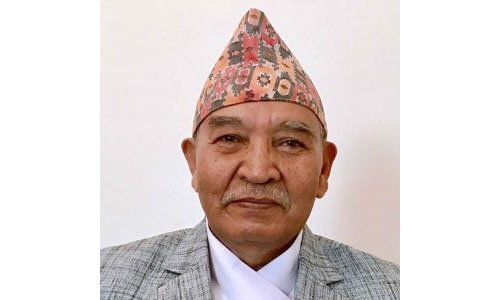 Only 50 out of 600 Nepali undocumented workers signed up for jabs in Bahrain
TDT | Manama
The Daily Tribune – www.newsofbahrain.com
The Nepali mission in the Kingdom has renewed its call for undocumented Nepali workers to shed their fears of arrest and come forward to get their Covid-19 jabs offered for free.
The attempt is genuinely for vaccinating and not a trap to detain them, the embassy said, assuring that they will take "no actions against workers." Padam Sundas, Nepali ambassador to Bahrain, told Tribune that even after publishing multiple notices, migrants turnout is depressingly low.
"Till now, we managed to register only 50 illegal immigrants and workers for jabs," Sundas revealed. He points out that there are around 600 undocumented Nepali workers in Bahrain.
It is not an impossible number, but the embassy says they do not want to leave any stones unturned. The concern is only about the 600 undocumented workers, as nearly 95% of around 35,000 documented Nepali workers in Bahrain have received the jabs.
Repeating his appeal to undocumented workers to register for vaccination, Sundas warns that hiding away from vaccination will not help them stay safe. "The Bahraini government has all the details of the undocumented Nepali workers and knows who are they and where they have been living," Sundas added.
"The government knows how many of them had renewed their visas and how many had returned to Nepal. The name of each person, passport number, CPR details are all there in the government records," a notice posted on the embassy's Facebook account clarifies.
The ambassador said it is not wise to turn away from vaccines for fear of getting arrested, as the government, if wanted, could do that at any moment, with them having the records of all Nepalis who had arrived in Bahrain. "So, don't lose this opportunity."To register, use this link: https://bh.nepalembassy.gov.np/ covid-19-vaccine/ The ambassador told Tribune that they will organise a vaccination camp for undocumented Nepalis as the registration improves.
According to an earlier report, a total of 15 Nepalis have died of Covid-19 in Bahrain. Of them, 13 died during the ongoing second wave of the pandemic.