Bahrain plans to build major roads and strategic intersections in the next five years
TDT | Manama
The Daily Tribune – www.newsofbahrain.com
The government is eyeing massive road development projects in the next five years while giving utmost priority to the construction of strategic intersections.
It has set a target of road construction projects worth an estimated total of BD496 million that will be implemented starting this year until 2025.
The Deputy Prime Minister, His Highness Shaikh Khalid bin Abdullah Al Khalifa, who is Chairman of the Ministerial Committee for Development and Infrastructure Projects, directed the Ministry of Works, Municipalities Affairs and Urban Planning, in coordination with the Ministry of Finance and National Economy, to study appropriate options for financing the future major road projects.
This came as the Deputy Prime Minister chaired the regular weekly meeting of the Ministerial Committee for Development and Infrastructure Projects, which was held yesterday remotely.
Taking part in the online discussion were ministers, officials from ministries, ministerial committee members and representatives of relevant government service agencies.
They reviewed a presentation made by Works Minister Eng. Essam bin Abdullah Khalaf on the current and future major road projects that the Ministry plans to implement.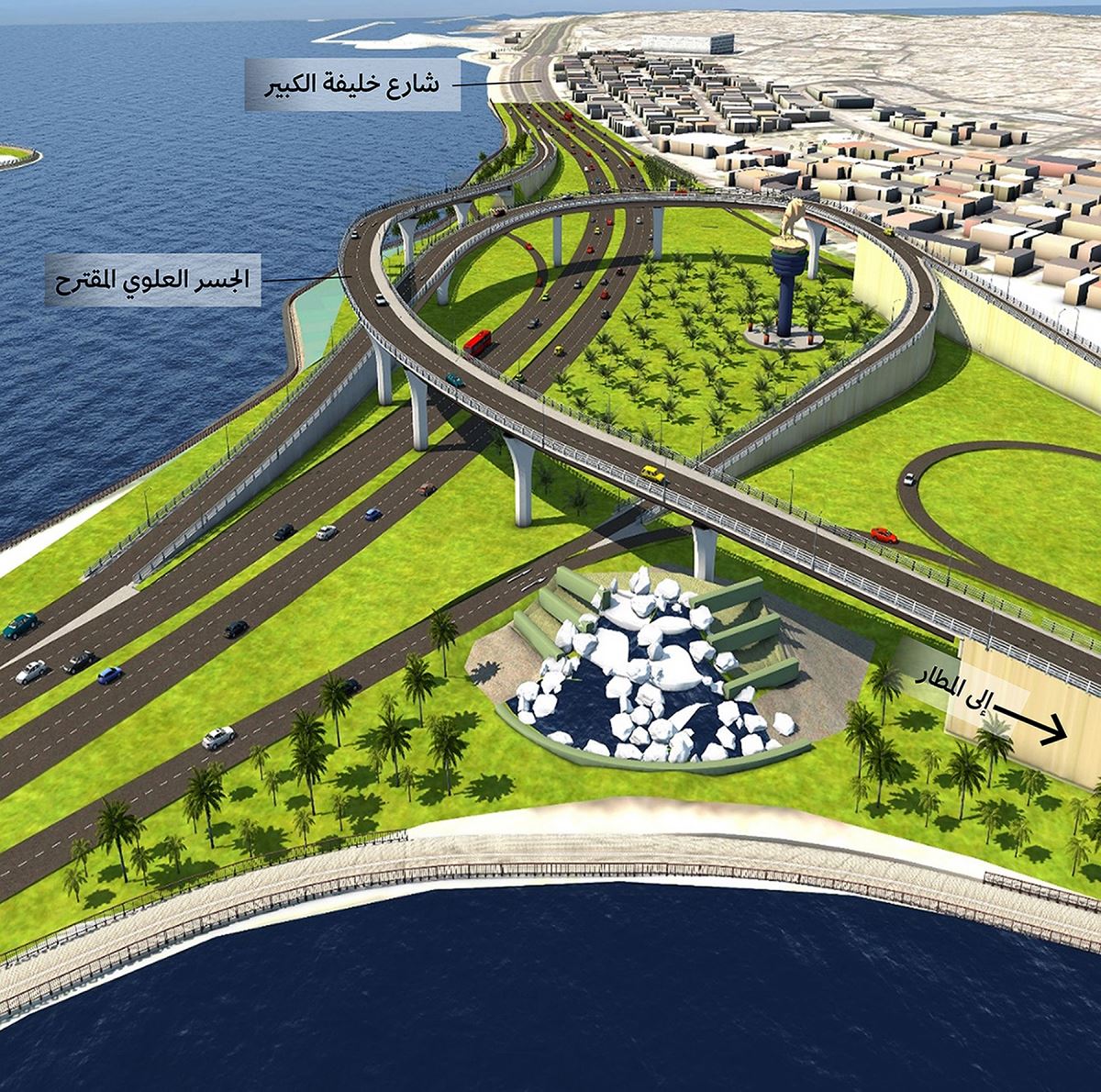 According to the plan, the construction of strategic intersections particularly on major highways will be the top priority to keep pace with developments as part of Bahrain's Economic Vision 2030.
During the meeting, Eng. Khalaf highlighted the projects that the Ministry plans to implement once funds become available.
The total cost is estimated to reach around BD124 million. These include the development of a multi-level intersection in the northern Isa Town intersection, and additional streets on the villages of Sitra, Al Nabih Saleh, Al Nuwaidrat and Al Maamer.
Future projects also include the Salman bin Ahmed Al Fateh Street development plan, which aims to develop the northern and southern executors of the East Sitra housing project, expand the street itself to four lanes in each direction, and develop the adjacent streets.
This is in addition to an extension project plan on Street 46 in Arad, which aims to provide a parallel and alternative street for traffic that uses Dry Dock Street and to facilitate access to Bahrain International Airport after completing its connection with Arad Street, especially for traffic coming from the south of Bahrain Island.