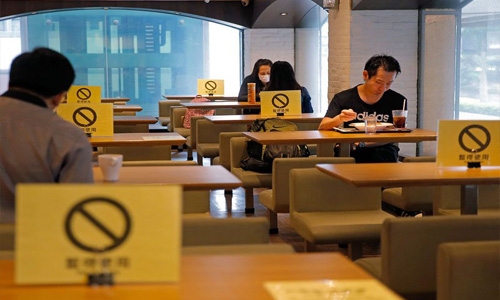 Bahrain restaurants, cafes fined BD41,000 for COVID-19 violations
TDT | Manama
The Daily Tribune – www.newsofbahrain.com
A Bahraini court slapped fines totalling BD41,000 against restaurants and cafes for violating COVID-19 precautionary measures during New Year celebrations. The fines issued by the Lower Criminal Court ranged from BD1,000 to BD5,000.
Thirteen defendants and ten commercial shops stand accused of violating mandatory precautionary measures. The court also ordered a one-year jail term for one of the accused.
Violations ranged from non-commitment to social distancing, holding gathering exceeding the permitted limit of 30 persons and lack of compliance regarding the number of people allowed at tables. "Some of the shops also used multi-use shisha hoses," said the Chief Prosecutor at the Ministries' Prosecution.
As per instructions, on single-use shisha hoses are allowed at shisha shops. All of the violating restaurants and shops were closed.
The Public Health Directorate at the Ministry of Health reported the violations to the Public Prosecution. Health measures say, "Restaurants and coffee shops must encourage reservations, but may allow entry for guests without reservations, provided that social distancing guidelines may still be met."
The Public Prosecution also ordered the detention of one of the accused pending investigation. Investigators have booked him for holding a New Year party with more than 200 people.
He is also facing charges for violating precautionary measures at his cafe. The prosecution initiated an investigation soon after receiving the reports and presented the cases to the Lower Criminal Court authorised to hear cases related to COVID-19 violations.
The Public Prosecution urged all the relevant authorities to step up their cooperation in order to combat the pandemic and limit its spread.