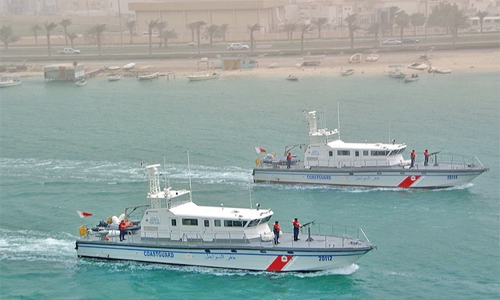 Lawmakers blast Qatar's interception of Bahrain vessels
TDT | Manama
The Daily Tribune – www.newsofbahrain.com
Bahraini lawmakers yesterday strongly condemned the Qatari action intercepting two vessels belonging to the Bahrain coast guards. The vessels, returning to Bahrain after taking part in a maritime exercise 'Al Manaa', north of Fasht Al Dibal, were stopped by three Qatari coast guards and Border Security patrols.
The incident occurred at 1 pm local time on Wednesday in an area where the vessels were allowed to carry out an intense pursuit, said the Interior Ministry statement earlier.
The Foreign Affairs, Defence and National Security Committee of the Shura Council termed the Qatari behaviour as "unjustified" which contradicts the security agreement of the Gulf Cooperation Council.
Shura committee said the move also contradicts with the conventions and treaties related to the international law of the sea.
The committee affirmed its support for all measures taken by the Ministry of Interior and right to take up the issue to General Secretariat of the Cooperation Council States.
The Shura committee also expressed hope that Qatar will "not repeat such incidents that violate international treaties and conventions."
Threat to stability
In a statement, the Shura Council denounced the Qatari actions as a threat to security and peace in the Gulf.
The Council confirmed that the incident occurred in the territorial waters of Bahrain per the provisions of Law No. (8) for the year 1993 regarding the territorial sea of Bahrain and the adjacent region. Shura Council said this law is in force and have not been repealed or amended according to any other legislation.
Representative Hamad Al-Kooheji rejected Qatari actions as "unacceptable" and inconsistent with agreements and treaties related to international borders and seas, and Gulf security agreements.
Al-Kooheji affirmed his support for all measures the Ministry of Interior takes to ensure the recurrence of such incidents.
The Ministry said that it would report the incident to the Gulf Cooperation Council Secretariat. Meanwhile, QNA in a statement carried by Gulf Times claimed that the Bahraini boats were inside Qatari water and was in a place opposite to the exercise site that was previously announced.