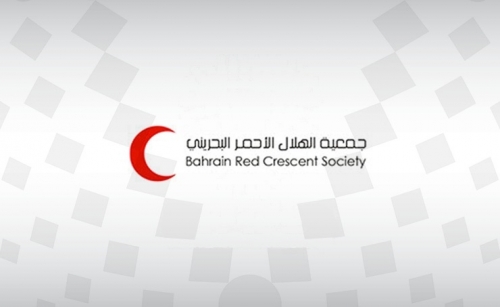 Red Crescent Society to mark 50 years of humanitarian work
TDT | Manama
The Bahrain Red Crescent Society (BRCS) has announced its plans to organise a media campaign for the achievements of the Kingdom of Bahrain in the field of relief and international humanitarian work over the past 50 years. This comes on the occasion of the Society's celebration of the 50th anniversary of its establishment as one of the oldest voluntary and humanitarian work societies in Bahrain and the region.
BRCS director-general and acting secretary-general Mubarak Al Hadi said that this campaign will include the preparation and issuance of many related publications and brochures, the production of documentary films, and the publication of media reports, in both Arabic and English.
He added that this campaign's content will be distributed to partners in the International Red Cross and Red Crescent Movement, which includes—as a global humanitarian network—about 80 million people around the world, in addition to 195 Red Crescent societies and bodies in various countries.
"The campaign's content will focus on the contributions of BRCS as a representative of Bahrain in providing relief and humanitarian aid inside and outside the Kingdom of Bahrain, in addition to a special focus on international aid, as Bahrain has provided over the past years relief assistance to disaster areas in more than 33 countries and regions around the world, which were affected by natural disasters such as floods, earthquakes or epidemics, or wars and conflicts, beside Bahrain's assistance to the displaced persons and refugees in the region and the world," Al Hadi said.
Al Hadi stressed that the Society works to fulfill most of the relief calls launched by the International Federation of Red Cross, Red Crescent Societies, the Arab Red Crescent and Red Cross Societies Organisation general secretariat. BRCS aimed to provide material and in-kind assistance for Arab and Islamic countries stricken and affected by natural disasters and wars, and such work had a prominent impact on the international level.
"It was planned that the 50th anniversary celebrations of BRCS will include many things that raise Bahrain's status on the international map of relief and humanitarian work, but the Society decided to celebrate this occasion in a manner that takes into account the precautionary measures to tackle the coronavirus (COVID-19)," Al Hadi explained.
"After the country overcomes the pandemic, the Society looks forward to holding a ceremony to suit this memorable occasion, and it will include honouring the personalities that enriched the Society with its support, as well as honouring the Society's senior members in appreciation of their valuable services."