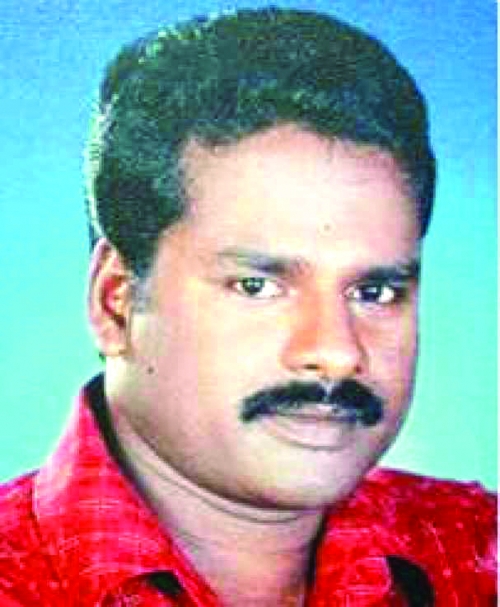 Medical dilemma for Bahrain resident
TDT | Manama
A Bahrain resident who had a part of his skull removed in an emergency surgical operation may need to fly the bone to India, where he is currently located, to be able to have another critical procedure performed.
Indian national Kapli Kandiyil Rajesh, 41, had a part of his skull removed in a decompressive craniectomy, a brain surgery, performed last December at King Hamad University Hospital (KHUH) after suffering a severe stroke which left him partially paralysed.
Following the procedure, Rajesh flew to the southern Indian city of Kozhikode in February for further treatment and physiotherapy. He was meant to return to Bahrain last week and have the removed part of his skull reattached through a cranioplasty.
But due to India's nation-wide lockdown and international travel restrictions caused by the coronavirus (COVID-19) pandemic, he has been unable to fly back to Bahrain. Rajesh's doctors and his family are now considering their options so that he may have his necessary procedure.
Among them is flying the removed part of his skull to India, where he can have the cranioplasty. The part of his skull that was removed, which is approximately five centimetres in diameter, "must be flown to India in a special container under minus 40-degree Celsius temperature," Salmaniya Medical Complex chief resident Dr. P V Cheriyan told TDT.
It is currently being stored at KHUH under special environmental conditions to prevent contamination. Dr. Cheriyan spoke to TDT about this unique medical case after his detailed discussions with Rajesh's neurosurgeon in Bahrain.
"Sending the bone to India is very risky since it can get infected and cause an infection in the patient's brain," Dr. Cheriyan said. He added that repatriating the bone could be very expensive and can involve arduous legal procedures.
Dr. Cheriyan noted that for Rajesh to undergo the cranioplasty in an Indian neurosurgery hospital, he will have to cover the open part of his skull with artificial materials like titanium or a methyl methocrolate mesh, which is equally effective. But this procedure too would be very expensive, he added.
Dr. Cheriyan said that the safest option for the cranioplasty would be for Rajesh to wait until he can travel back to Bahrain. Rajesh had been working as an accountant with a real estate agency in Bahrain, but since his unfortunate incident, his family has been under financial stress. They could not transport the part of his skull along with them to India because it would have cost around BD5,000.