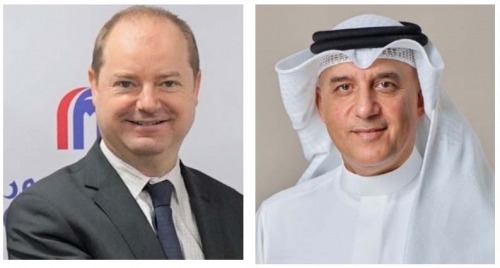 BenefitPay joins hands with Carrefour
TDT | Manama
BENEFIT said its widely popular electronic payment service is now available at all Carrefour stores, operated by Majid Al Futtaim, in Bahrain. The deal falls in line with the Company's efforts to enable the widespread use of electronic payments and defer from cash transactions.
BenefitPay is the Kingdom's innovator and leading company in electronic financial transactions and is the Kingdom's national electronic wallet. It offers a wide range of services to over 450,000 registered users.
Commenting, Abdulwahed AlJanahi, Executive Officer of BENEFIT, described the move as an "important step" to provide the community with easier and safer ways to make purchases, reducing their exposure to infections by eliminating the need for physical cash, especially with the Coronavirus outbreak.
Jerome Aqil, Manager of Carrefour Bahrain at Majid Al Futtaim Retail, expressed his delight at the deal, said, "BenefitPay, the national electronic wallet, is a new and modern option that is amongst the best payment methods around the world, contributing to the Kingdom's plans to encourage electronic payments and move towards a cashless society."