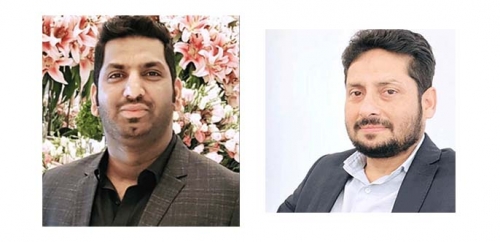 Expat entrepreneurs to sponsor chartered flight for stranded Indians in Saudi
TDT | Manama
Two expatriate entrepreneurs based in Saudi Arabia have offered to bear the cost of a chartered flight if they receive the approval to repatriate stranded Indian nationals in the city of Dammam.
This announcement came after the government of India's statement on Sunday approving the use of international chartered flights to repatriate Indians stranded across the world, amidst the coronavirus (COVID-19) crisis.
Althaf Ullal and Basheer Sagar, both company directors at Saad Al Qahtani Contracting (Saqco), based in Al Khobar, have assured that their company will bear the costs of the first chartered flight from Dammam to the city of Mangaluru, in the southern Indian state of Karnataka, if the government sanctions its operation by June 5.
The duo wrote a formal offer to the Chief Minister of Karnataka BS Yediyurappa and Indian Union Civil Aviation Minister Hardeep Singh Puri, stating their intentions and specifications. Pregnant women, medical emergency cases, senior citizens on visit visas, and those who have lost their jobs due to the lockdown in Saudi will be given priority in this flight, they said.
It is reported that many private airliners have come forward to operate chartered flights and are waiting for final clearance from the government. The estimated cost to hire a chartered flight with a capacity of 180 passengers from Dammam to Mangaluru is INR4,500,000.
"Our company will completely bear this cost; passengers only need to bear the cost of institutional quarantine after reaching Mangaluru," Ullal and Sagar were quoted as saying. Meanwhile, Bahrain Keraliya Samajam (BKS) president P V Radhakrishna Pillai and general secretary Varghese Karakkal announced yesterday the organisation's decision to sponsor a chartered flight for stranded Indian expatriates, set to depart in the first week of June.
BKS has taken this decision in light of the urgency among many within the Indian community who need to travel back home for various purposes, including medical emergency cases, senior citizens on visit visas, and those who have lost their jobs due to coronavirus-related restrictions.
Pillai said that he is happy to have been able to set this initiative in motion and announced that the chartered flight is scheduled to fly from Bahrain to the Indian city of Kochi, in the coastal state of Kerala.Those willing to help bear the travel expenses may contact BKS members Devadas Kunnathu (39449287), Sharath Nair (39019935), Paulson (39165761) or K T Salim (33750999).