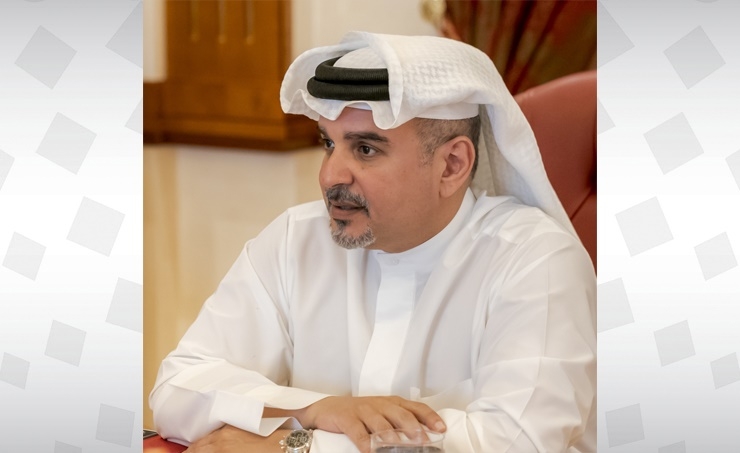 TDT | Manama
The Kingdom has registered 23 cases among individuals arriving from Iran to Bahrain International Airport, via Dubai and Sharjah, according to the National Task Force for Combating the Coronavirus (COVID-19), at the Crown Prince Centre for Training and Medical Research. All passengers arriving from Iran and other countries experiencing cases of COVID-19 have been tested in a well-equipped, isolated area at the airport, task force member Dr Manaf Al Qahtani, said at a press conference yesterday.
All infected patients arriving from Iran have then been transferred to the Ebrahim Khalil Kanoo Community Health Centre in Al Salmaniya, for isolation and treatment, and all individuals who have had contact with the infected patients are also under quarantine, as a precautionary measure, he added. The official highlighted that there were no registered cases of human to human transmission of the COVID-19 within the Kingdom. All COVID-19 cases are registered among individuals arriving from Iran, and were flagged at Bahrain International Airport, with the exception of patient zero, who was diagnosed after arrival to the Kingdom and has not transmitted the infection to any individual as of yet.
The Kingdom is following a comprehensive medical protocol based on guidelines set out by the Gulf Health Council (GHG) and the World Health Organisation (WHO), aimed to safeguard the health and safety of citizens and residents, the official said. Co-operation and collaboration between national institutions is critical to combat the spread of the COVID-19, as the health and safety of citizens remains the Kingdom's top priority, he added. Retired medical professionals will be deployed to intensify health care measures and provide the effective treatment of all infected individuals. All public and private schools, including kindergartens, and universities as well as higher institutions are to be closed for two weeks, as a precautionary measure to ensure the containment of the virus.
Meanwhile, His Royal Highness Prince Salman bin Hamad Al Khalifa, the Crown Prince, Deputy Supreme Commander and First Deputy Prime Minister yesterday chaired the 302nd meeting of the Executive Committee to take stock of the situation. During the meeting, His Royal Highness called for a united response to the serious challenge presented by the Coronavirus (COVID-19). HRH the Crown Prince stressed that multilateral co-operation across borders and collaboration between national institutions is critical in order to lay the foundations for controlling the spread of COVID-19 but added that co-ordination must go further than government.