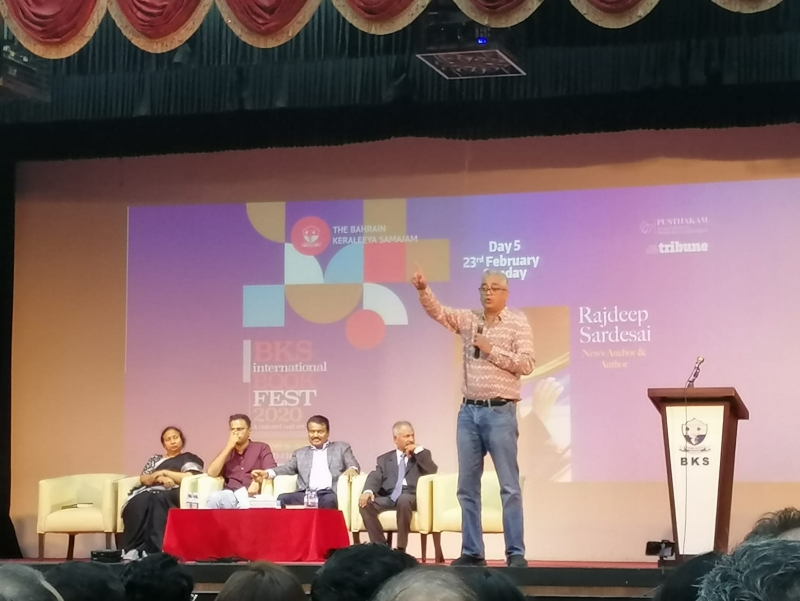 'India should invest more in education, public health'
TDT/Manama
India should invest more in the field of education and public health to meet the aspirations of its people, said prominent Indian journalist Rajdeep Sardesai yesterday.
Mr Sardesai, a news anchor, author and consulting editor at the India Today Group, said India is only investing, as of now, three per cent of its budget on education, which is totally insufficient.
He was speaking at the fifth edition of Bahrain Keraleeya Samajam (BKS) Book Fest 2020 yesterday in the presence of BKS President P V Radhakrishna Pillai.
He cited the example of Kerala, which could be emulated on a national level. "Look at Kerala, it has done a remarkable job in education and public health. The educational success rate is high in the state and so are its public health indicators."
Mr Sardesai praised the Kerala Health Ministry for successfully tackling the corona threat, emphasising on the need to bridge north-south divide when it comes to implementing policies related to public health and education.
"In the north, Delhi government is doing a great job to boost the education sector. The government there is spending nearly 35 per cent of the budget on education and the results are now evident."
The leading journalist said this is the right time for India to focus on its young population. "We need to work on this factor. After 2035, India will become an ageing society. Use the moment or seize the moment to build a better India or lose the opportunity," he said.