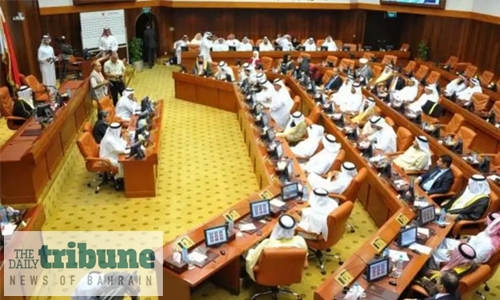 Legislation for runaway expat employees retracted
A new legislation passed by lawmakers last week making runaway expat employees pay for their air tickets to fly back home, was retracted yesterday. Shura Council has voted to take back the proposal it passed with the intention of studying it further.
Last week, after a long back and forth discussions between the Parliament and Shura Council, the council had finally approved the proposal, which aims to force runaway expat employees to pay for air tickets to fly back home. It had come despite reservations from the part of Labor Market Regulatory Authority (LMRA).
The Bahrain Chamber of Commerce and Industry (BCCI) had previously expressed its support for the proposal. "It is unreasonable for the employer to have to bear the cost of sending worker in these cases where the worker violated the contract without a legitimate reason," the BCCI had previously stated this demand in its letter to the parliament.
The MPs argued that employers should not have to pay the amount when the employee violates the contract. The House passed the proposal in this regard, adding a paragraph to Article (27) of Law No (19) of 2006 on the regulation of the labour market.
Speaking at the Parliament, MP Ahmed Al Ansari said: "The worker is responsible for his actions from the moment he decides to violate the contract and run away.
In this situation the employers' rights must be taken into account. "The employer must not suffer the consequences of the worker's actions."