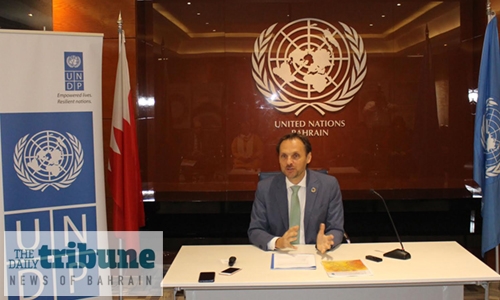 Bahrain maintains UN HDI ranking
Bahrain has maintained its rankings on the latest Human Development Index at 45 out of 189 countries and territories, according to the Human Development Report (HDR) released by the United Nations Development Programme.
The ranking positions Kingdom among the category of nations having very high human development were Norway, Switzerland, Ireland occupied the top three positions. Ahead of Bahrain on the rankings from GCC are the United Arab Emirates at 35, Saudi Arabia 36 and Qatar 41.
The rankings also state that Bahrain performs better than at least two-thirds of countries in quality of health, quality of education and quality of living standards. The 2019 Human Development Report is the latest in the series of global Human Development Reports published by the United Nations Development Programme (UNDP) since 1990.
The HDI measures average achievement in three basic dimensions of human development — life expectancy, education and per capita income. Germany is placed fourth along with Hong Kong, and Australia secured the fifth rank on the global ranking.
Between 1990 and 2018, Bahrain's HDI value increased 13.86 per cent (from 0.736 to 0.838), while the same for United Arab Emirates is 19.61pc (from 0.724 to 0.866), Saudi Arabia 22.78pc (from 0.698 to 0.857) and Qatar is 12.02pc (from 0.757 to 0.848).
Bahrain's 2018 HDI average is also above the average of 0.703 for countries in the Arab region, but below the average of 0.892 for countries in the very high human development group.
Life expectancy
This means that in the last three decades, life expectancy at birth in the Kingdom increased by 4.8 years to 77.2 from 72.4 years or 6.63pc, where expected years of schooling increased by 1.9 to 15.3 years. Arab states average in this regard is 71.9 years.
During this period life expectancy in UAE increased 8.21pc or 5.9 years to 81.2 years. In Saudi Arabia, life expectancy at birth rose by 8.54pc or 5.9 years to 75.0 years.
GNI
Gross national income (GNI) (2011 PPP$) per capita increased 35.34pc to 40399 in 2018 from 29850 in 1990. Bahrain's current health expenditure as a percentage of GDP is 4.9pc, which is also on par with Arab states average of 4.9pc.
Gender Development values, a ratio of the female to the male HDI, of Bahrain on the index is 0.937, better than the average of Arab states at 0.856 and almost on par with that of nations having very high human development at 0.979. The world average is 0.941.
Internet Users
According to the UN data, the total number of internet users in the king- dom as a percentage of the population is 98.6pc (Arab states 52.6pc), with mobile phone subscriptions per 100 people being 133.3pc. The growth in internet users between the period from 2000 to 2018 being 1490.32pc.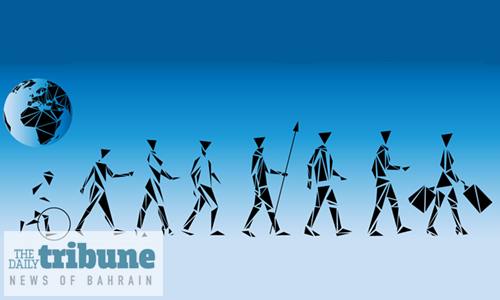 Emission
However, when it comes to Environmental sustainability, Bahrain's carbon dioxide emissions, per capita (tonnes) is 20.8, while that of UAE is 20.5 and Saudi Arabia is 16.3. Arab average is 4.4.
The report also says Bahrain depleted 69.52pc of its Natural resources between the period from 1990 to 2017, while population during the period increased 220pc.
Skilled labourers
Skilled labourers present in the kingdom as a percentage of Labour force is 19.3pc, while research and development expenditure is 0.1percentage of GDP between 2010 to 2017 period. Total employment to population ratio is 72.1pc.
Next-gen poverty
The report, in general, states that as people are increasingly coming out of poverty, the world is veering towards another type of poverty. While the old inequalities are based on access to health and education, the next generation poverty deal with technology, education and climate.
"Recognising the real face of inequality is a first step; what happens next is a choice that each leader must make," United Nations Development Programme (UNDP) administrator, Achim Steiner, was quoted as saying in a statement.
"Inequality is about the unequal distribution of wealth and power which is bringing people onto the streets today, and will do so in the future unless something changes," he added.