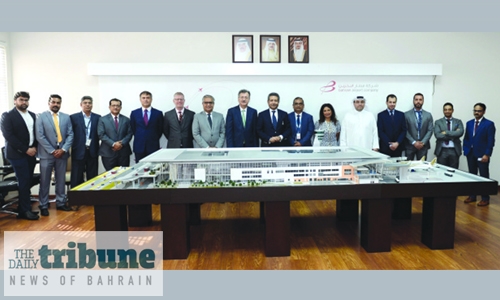 BAC first in region to implement new cloud-based solution
Bahrain Airport Company (BAC) announced becoming the first company in the region to implement IBM Maxima, a new cloud-based application to streamline assets and inventory management functions at the new Passenger Terminal Building when it opens in 2020.
To mark the occasion, BAC held a ceremony attended by top management, including Chief Executive Officer Mohamed Yousif Al Binfalah and senior representatives from IBM and Gulf Business Machines (GBM), the distributor for IBM in the region.
The Enterprise Asset Management (EAM) application will be fully integrated with different subsystems, including Oracle Fusion, a cloud Enterprise Resource Planning (ERP) application that handles BAC's Human Resource, Finance, and Procurement functions. Together, these applications will support all of BAC's operations.
Al Binfalah said: "The IBM Maximo application will play a vital role in helping BAC to manage and operate the new terminal's high-value physical assets with greater visibility and control, while optimising performance, extending asset life cycles, and reducing operational downtime and costs."
The move, he said, is in line with the National Strategic Plan and Government Work Plan, which is encouraging organisations to deliver improved services with lower IT operation costs. Earlier this year, BAC migrated its server to Amazon Web Services, positioning it alongside a growing number of Bahrain government entities shifting to the cloud platform.