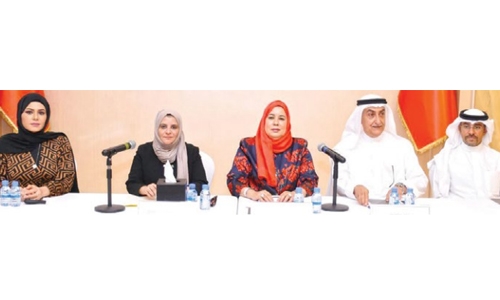 Guidelines for local bakeries highlighted at Chamber event
The Bahrain Chamber of Commerce and Industry (BCCI) in co-operation with the Ministry of Health held yesterday at Bait Al Tijjar an event themed "Measures to reduce salt and trans fat in bakery products". The event, which targeted local bakeries and food producers, shed a spotlight on the ministry's efforts to enhance and ensure public health, particularly those in line with Ministerial Resolution No 28 for the year 2018 on limiting the proportions of salt additive and trans fat in bakery products.
Speaking at the event, the Assistant Undersecretary for Public Health of the Ministry of Health Dr Mariam Al Hajri reinstated the Ministry's keenness on protecting public health and encouraging healthy lifestyle. She highlighted the ministry's efforts in meeting the standards and recommendations of World Health Organisation (WHO), and encouraged all relevant parties -food producers in particularto work hand-in-hand with the ministry to achieve the common goals.
Dr Al Hajri also extended thanks to BCCI for its ceaseless co-operation with the ministry and contributing to encouraging the private sector to abide by health regulations and standards. For his part, BCCI's Chief Executive Officer Shaker Al Shater underlined the importance of enhancing and protecting public health and adopting top standards in line with the Kingdom of Bahrain's development strategy, which has people and their wellbeing at its core.
He hailed the strenuous efforts of the ministry and vowed sparing no effort in supporting it in this endeavour. The event included a number of presentations delivered by officials and nutritionists from the Ministry of Health, with a focus on the mechanism of implementing Ministerial Resolution No 28; the ministry's progress; overcoming production obstacles and gaining consumer satisfaction.
The event also included a presentation made by a representative of a local bakery sharing the bakery's success story in reducing salt and trans fat. Awareness-raising flyers and brochures were also distributed during the event.