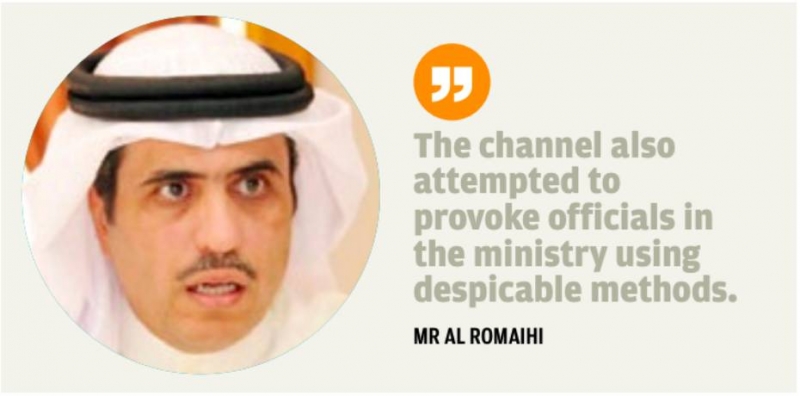 'Qatar's Al Jazeera channel rang minister from unidentified numbers'
Information Affairs Minister Ali Al Romaihi yesterday rapped Qatar's Al Jazeera satellite channel for carrying out false news and programs blatantly targeting the Arab countries and peoples.
"Al Jazeera channel made several attempts to contact me and other officials in the ministry from unidentified telephone numbers, which is against media ethics. "They tried to record the conversations without their official consent. And the channel also attempted to provoke officials in the ministry using despicable methods."
Mr. Al Romaihi said that all these showed to the unacceptable levels to which Qatari media have stooped.