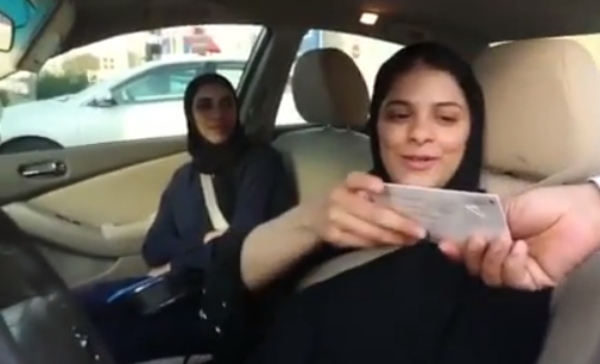 Motorists showered with gifts
Officers from the General Directorate of Traffic along with Bahraini youths recently intensified their street patrolling, not in search of violations, this time for finding law-abiding residents. Good drivers, who followed traffic rules properly, were spotted and showered with gifts including vouchers, electronic gadgets and other gifts as a token of appreciation.
The effort was part of a "Thank You" initiative launched by the General Directorate of Traffic's Ramadan traffic which continues throughout Ramadan. Hamad Atiq and Kalil alMutawa are the Bahraini youngsters who are part of the initiative.
The campaign is being carried out in partnership with Bahrain National Insurance, as well as Sadeem Cards, Credimax, Lulu Hypermarket, Sofitel Bahrain and Qadooa Sweets. 'Until When' "The campaign titled 'Until When' will educate drivers and road-users on the wrong traffic practices common during Ramadan," said Salah Shihab, the Director of Traffic Culture.
The initiatives, he said, will help spread the vision of traffic safety among the people of Bahrain. He also appreciated the sponsors' role in honouring ideal drivers. More motorists will be awarded gifts this month as the initiative will continue throughout Ramadan. The government has also devised a special traffic plan for Ramadan, the Director-General of Traffic Brigadier Shaikh Abdulrahman bin Abdulwahab Al Khalifa revealed. Patrols intensified The directorate will intensify patrols on major highways, intersections, as well as near-commercial avenues and shopping complexes.
The police will also monitor traffic on King Fahad Causeway, the terrestrial link between Bahrain and Saudi Arabia. "This will be done mainly in the evening to ensure smooth flow of vehicles and full adherence to the rules by all drivers," he added. The Ministry of Interior has been urging citizens and residents to be careful on roads and avoid violations.
"The General Directorate considers traffic violations as an uncivilised practice," he said while calling on all to follow traffic rules and regulations during the holy month of Ramadan. He also warned against a lack of attention while driving. Care should be taken to drive on the right lane and not to change lanes without a flashing signal. "The use of mobile phones during driving is strictly prohibited," added Shaikh Abdulrahman.