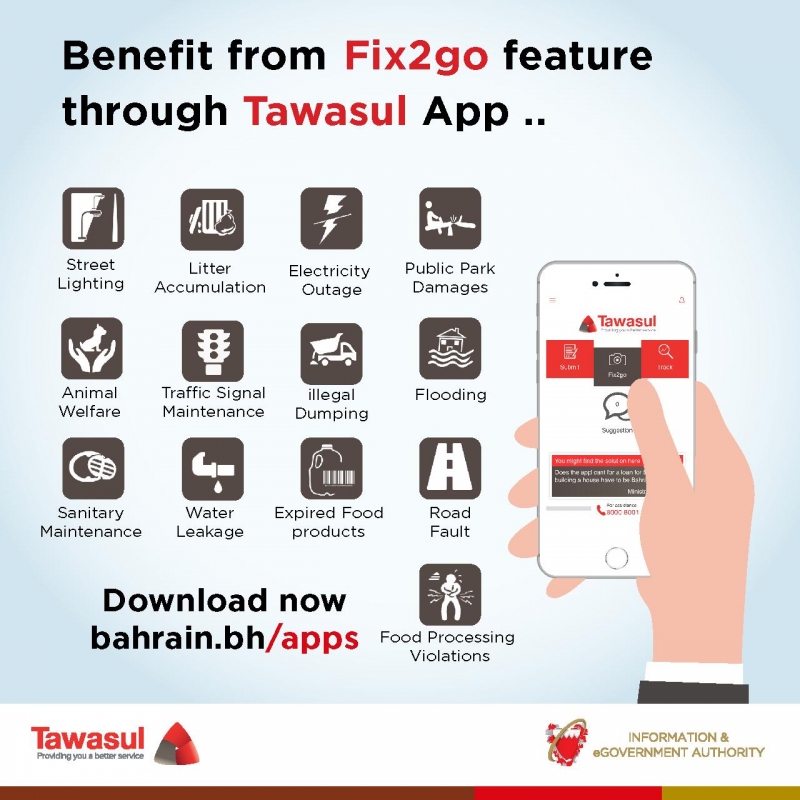 iGA urges citizens and residents to report grievances via Tawasul app
Tawasul App is the mobile version of the National Suggestion & Complaint system which is one of the essential eChannels that enable citizens and residents to submit their suggestions and complaints to any government entity in Kingdom of Bahrain easily at any time and from anywhere by utilizing the mobile features that add more value to the services.
Any issues with public utilities can be reported immediately.
Every government entity in Tawasul has assigned a dedicated team to handle the suggestions and complaints according to a pre-set performance indicator and timeframe based on the case category.
- eGovernment App Store