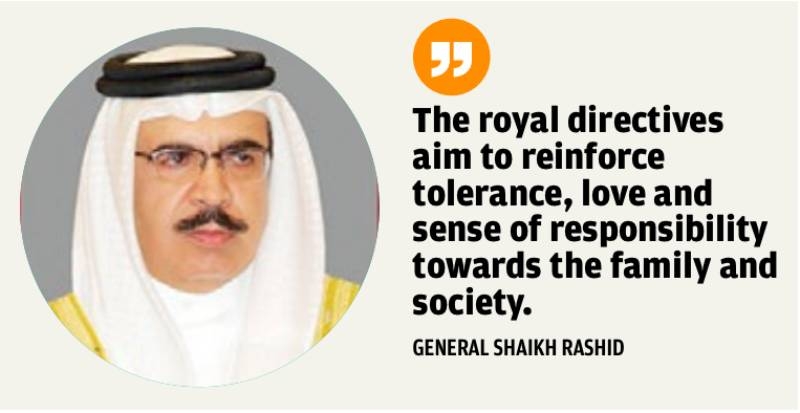 Alternative punishment 'right measure to promote justice'
Interior Minister, General Shaikh Rashid bin Abdullah Al Khalifa has hailed the directives of His Majesty King Hamad bin Isa Al Khalifa for the Government to reinforce its capabilities for the useful application of the provisions of the penal code on alternative punishments, in addition of the provision of rehabilitation measures and programmes commensurate with the personal circumstances of those sentenced, to be reintegrated into society.
The minister said that the royal directives reflect the dedication of His Majesty the King to respect the dignity of humans, promote nationalism spirit and rehabilitate convicts to meet the nature of the crime without jeopardizing the rights of the victims and those affected.
He said that alternative punishments are a successful measure to promote justice principles, fight crimes and prevent them from reinforcing sustainable security factors for the implementation of penalties through considering inmates as part of any society and their needs to be rehabilitated to limit crimes and enhance the sense of responsibility.
General Shaikh Rashid indicated that the Interior Ministry works to develop new mechanisms to expand the implementation of the alternative punishments, especially electronic monitoring in co-ordination with concerned authorities to ease the suffering of the families of inmates and the psychological, social and economic burdens of those families.