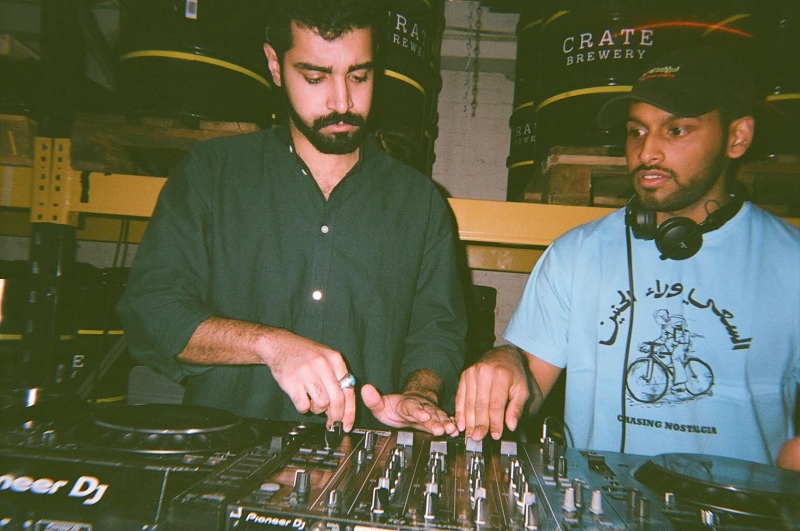 DJ duo launches new disco record label
Bahraini duo Mazen and Vish released their debut Dar Disku extended play record, a blistering two-track release that brilliantly updates longlost Middle East music for today's dance floors. Merging Middle East music with club-ready disco and house, Bahraini DJ and producer duo Mazen Almaskati and Vish Mhatre have created their own cutting-edge, homegrown label Dar Disku, that has quickly become a cult name, securing a guest mix and interview for BBC radio plus headline DJ slots in Dublin, London, Mumbai and Bahrain in just six months.
Dar Disku, which literally means 'home of the disco' in Arabic, has quickly proved its skill in their first official release which was out worldwide on January 21 where the duo are currently prepping for their tour, starting from April 16 in Kent, United Kingdom. Speaking to Tribune, Mazen Almaskati, said: "This project aims to encapsulate a collective culture and various forms of artistry from the Middle East that was right before our eyes growing up in Bahrain. Many of us looked to the West for 'valuable' art, things that were worth our time and attention and unfortunately may have turned a blind eye to our homegrown talents and schools of thinking and creativity.
"Bahrain is rich in culture and art owing to it being a melting pot of not only all Middle Eastern cultures but cultures from all over the world. This has manifested in the music and art and physical forms around us and even the way we speak. All in all, Bahrain has a lot to offer. We hope to not only revive people's keen ear for middle eastern music but also to bring people together with the shared experience of growing up in a place like this whilst reclaiming the pride and awe that it deserves."
Echoing a similar view, Vish Mhatre said, "Bahrain has not only the talent but also the means to harness this creative potential and produce fantastic art and music. During our time making music in Bahrain we have met many incredible artists making fantastic art and music from home studios and bedrooms and so with the technical barriers of entry changing year by year.
"We foresee the future of Bahrain's creative output not being limited by the skill and talent of homegrown artists, but instead by the presence of an all-encompassing creative platform and collective."