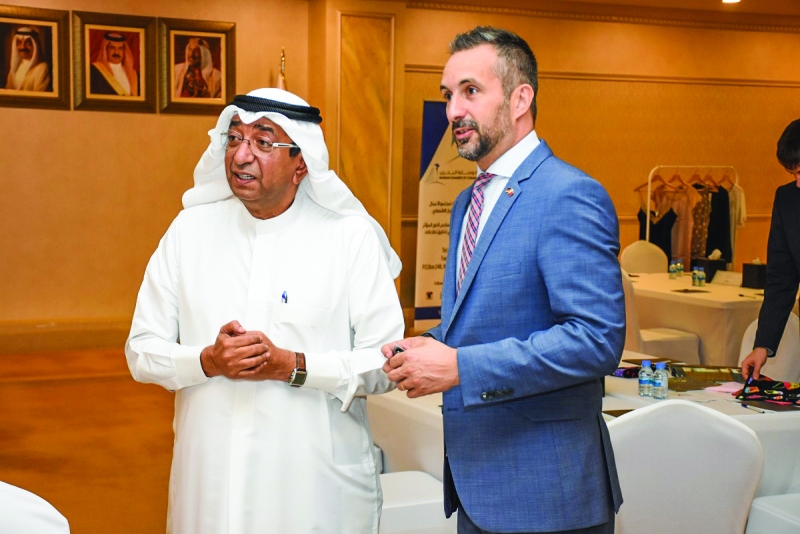 German textile companies 'keen on exploring Bahrain, GCC markets'
German textile and fashion sector is looking towards Bahrain to improve their access to the Gulf market, according to a German trade delegation that arrived in Bahrain.
The first-ever trade delegation comprises five companies and arrived here from Riyadh. Members of the delegation told Tribune that Bahrain is an attractive market and also one that they envision as a hub for the GCC. "We are here to represent the Germany textile and fashion industry and also to find opportunities on how we can collaborate with companies from Bahrain and form a fruitful partnership.
Bahrain is a good market in the region, we want to cover Saudi Arabia, Bahrain and other countries in the region. We are here to explore the market here and participate in this market," head of the delegation, Sven Eriskat told Tribune. "We understand that many companies are using Bahrain to reach other countries in the Gulf. It would be a great way to reach the markets in the Gulf," he said.
"We have had many German delegations that have come here before but this is the first time a German delegation is here representing the textile and fashion industry. This being the first mission, it will be a learning process. "This is the first ignition and if we find out that there is an opportunity then we will surely come back and we will come back with a bigger delegation with specialties like medical textiles, medical textiles, technical textiles, and many others. This is going to help the Bahraini side as well, it will be a win-win situation."