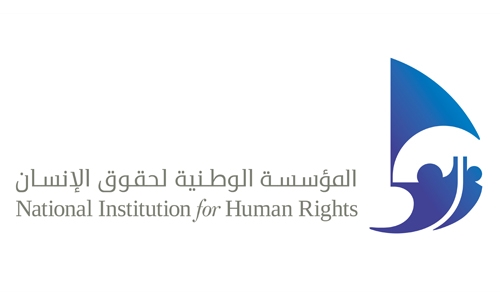 NIHR disproves allegations about prisoner mistreatment
Manama : Bahrain's main Human Rights watchdog has denied media allegations about authorities here ill-treating a female prisoner.
Rubbishing the reports, the National Institution for Human Rights (NIHR) confirmed that the prisoner's condition is "natural and stable".
Western media reports claimed that inmate Hajer Mansoor, 49, who's currently serving a three-year jail term for her involvement in terror-related crimes, is mistreated by the security authorities.
The reports also said that Mansoor recently launched a hunger strike to "protest the treatment" in Isa Town prison.
NIHR, citing Interior Ministry's confirmation on the matter, wrote on its twitter handle that Hajer Mansoor's health condition is "natural and stable".
NIHR also clarified that the authority's "Complaints, Monitoring and Follow-up Committee didn't receive any complaints or assistance requests from Mansoor or any of her representatives until this date."
The watchdog said it's hotline 80001144 or smartphones application NIHR Bahrain are open and receive complaints and assistance requests, which, however, didn't happen in the case of Hajer Mansoor.
The media allegations, NIHR pointed out, were based on a one-sided opinion provided by the inmate's son-in-law Sayed Ahmed Alwadaei, who is wanted for several terror crimes here.
Alwadaei, now seeking asylum in the UK, has also repeatedly aired unfounded and baseless allegations through western media that the authorities here are "torturing his in-laws and forcing them to confess".
These allegations were proven wrong by the Bahraini authorities on more than one occasion, with the latest being announced by the Embassy of Bahrain in London last November.