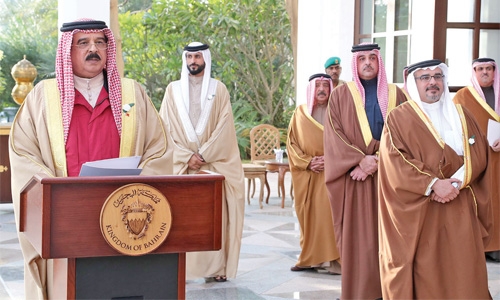 Resolve differences through dialogue, says HM the King
Manama : His Majesty King Hamad bin Isa Al Khalifa yesterday called on all to resolve their difference through 'dialogue' rather than engaging in armed conflicts.
"Individual nations can have the most formidable armed forces and the most impressive intelligence services – but it is only through dialogue that we can understand each other better, resolve our differences and forge the path to lasting security," said HM the King.
His Majesty was receiving at Al-Sakhir Palace senior participants of the 13th Manama Dialogue in the presence of His Royal Highness Prince Salman bin Hamad Al Khalifa, Crown Prince, Deputy Supreme Commander and First Deputy Premier.
The event is organised by the International Institute of Strategic Studies (IISS), in cooperation with the Foreign Ministry.
"For the past 13 years Bahrain has been proud to host the Manama Dialogue, bringing together leading policymakers from the Middle East and beyond," said HM the King, adding: "We do so in the belief that ultimately, the dialogue is the answer to the challenges we face."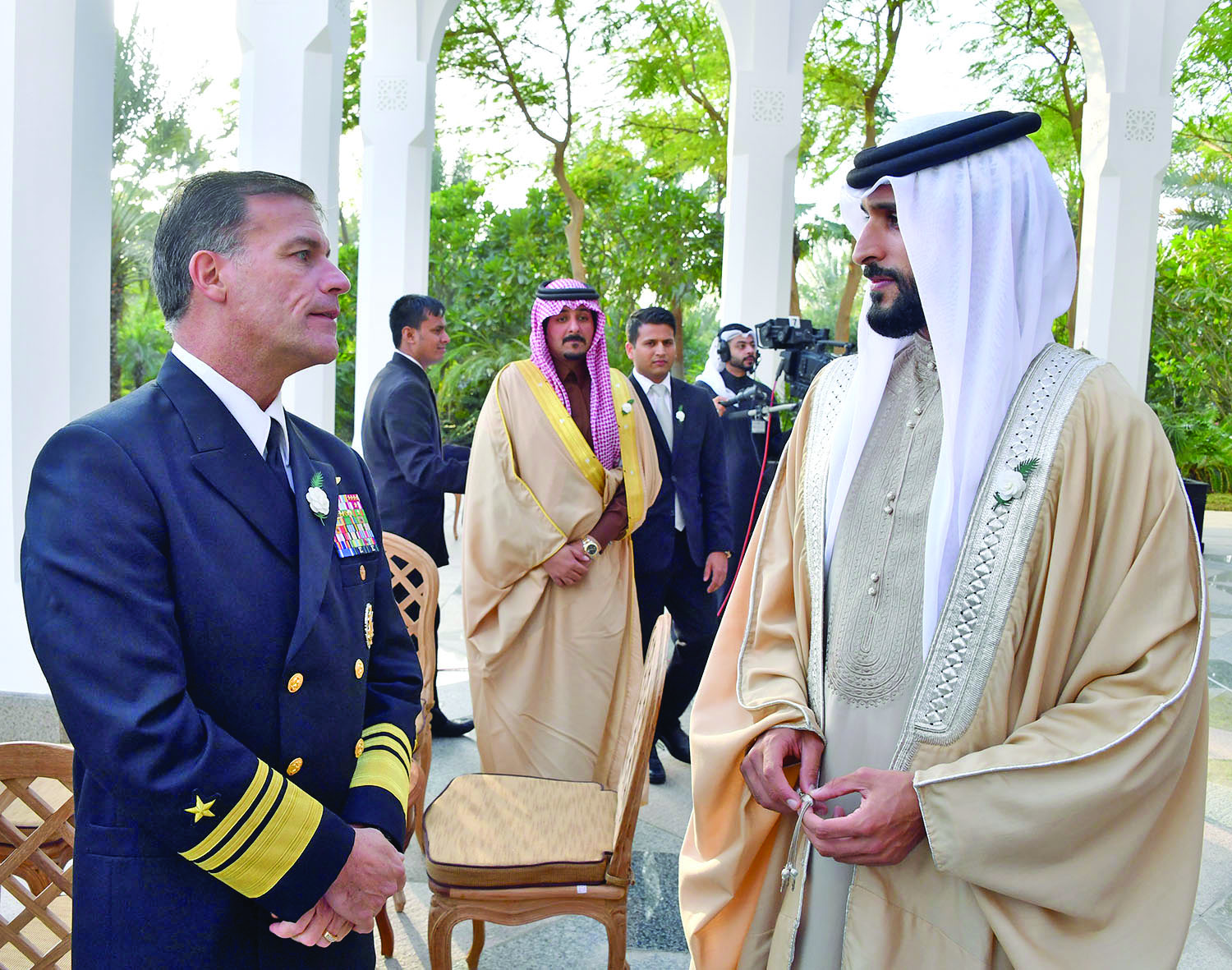 Reminding the participants of the meeting about the challenges the Middle East faces, HM King, said, "We meet at a time when discussion and dialogue are needed more than ever."
"From the fall-out of the conflicts in the Middle East to cyber warfare and piracy, to extremism and terrorism," His Majesty said that this is a difficult chapter in the history of the Arabian Gulf.
"We face multiple threats – but I believe they are more than matched by our resolve to overcome them."
His Majesty also expressed his hope that "this year's Dialogue helps to lay the foundations for all to come together in a spirit of unity and ever deeper collaboration."
"This is the place to form new partnerships, to engage in genuine debate and to enrich our understanding of each other," said King Hamad.
HM, the King wished the participants all success in these discussions, for the sake of peace and prosperity in the Middle East – and in the wider world.