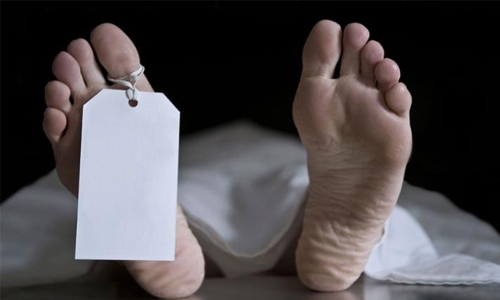 Bahraini student falls to death in Nanjing
Manama : A 24-year-old Bahraini female student died after falling from the top floors of a residential building in Nanjing, China on Monday.
Sources confirmed that the girl was one of the students studying in Nanjing City.
The deceased, a medicine student in one of the universities in the city, hails from Aali village here. No further information was revealed on the sudden mishap, but the authorities here have pledged to follow up the case.
Foreign Affairs Ministry Assistant Undersecretary for Human and Financial Resources and Information Technology, Ambassador Khalil Yaqoob Al Khayat, said that the Bahraini Embassy in China immediately contacted the university officials and local authorities in Nanjing after it received the news of the death of the student in Beijing.
"The embassy also urgently sent a representative to the city in east China, which is about two hours from the capital, Beijing, to inspect the situation and meet the security authorities. The Embassy of Bahrain in Beijing has been in contact with the family of the deceased since receiving the news. The Embassy of the People's Republic of China in the Kingdom of Bahrain has been contacted to facilitate the family's visit to China," Al Khayat said in a statement posted on the ministry's official website.
He also affirmed that through its embassy in Beijing and the Chinese Embassy in the Kingdom, the ministry is following up the unfortunate incident to find out its details and complete the procedures for the family of the deceased.