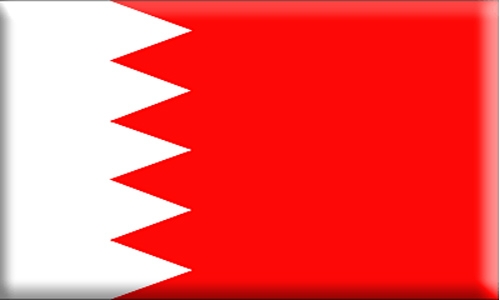 Bahrain cuts relations with Qatar
Manama : Based on the insistence of the State of Qatar to continue to destabilise the security and stability of the Kingdom of Bahrain and to interfere in its domestic affairs, as well as on the escalation and incitement of its media and its support to acts of terror and to financing armed groups associated with Iran to carry out subversive attacks and spread chaos in the Kingdom in flagrant violation of all agreements, covenants and principles of international law without any regard to values, law, morality or consideration of the principles of good neighbourliness or commitment to the premises of Gulf relations and commitments, the Kingdom of Bahrain announces the severing of its diplomatic relations with the State of Qatar in order to preserve its national security.
Bahrain is also withdrawing its diplomatic mission from Doha and giving all members of the Qatari diplomatic mission 48 hours to leave the Kingdom and the completion of the necessary procedures.
Bahrain is also closing its airspace, ports and territorial waters to air traffic and shipping to and from Qatar within 24 hours of the announcement of the statement.
The Government of the Kingdom of Bahrain is banning its citizens from traveling to Qatar or staying there. It regrets that Qatari citizens are not allowed to enter or pass through Bahrain.
Qatari residents and visitors are therefore given 14 days to leave the Kingdom in order to avoid any hostile attempts or activities that may exploit the situation, despite our pride and confidence in our brethren among the Qatari people and their love for their second country.
The dangerous Qatari practices have not been confined to the Kingdom of Bahrain, but have also been extended to sister countries that have been informed that such acts reflect a very dangerous pattern which cannot be ignored or accepted and must be addressed with full strength and firmness.
While the Kingdom of Bahrain regrets this decision taken to protect its security and maintain its stability, it affirms its keenness on the brotherly people of Qatar who are aware of its suffering as they witness with each act of terror the fall of casualties among their brothers and sisters in Bahrain because their government continues to support terrorism at all levels and to bring down the legitimate regime in Bahrain.