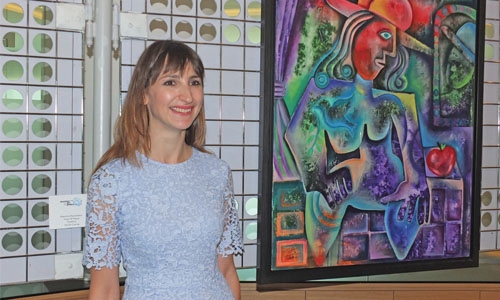 Manama : Showcasing the importance of art in promoting the values of tolerance, peace and coexistence, the International Peace Institute for the Middle East and North Africa (IPI, MENA) held an art exhibition titled 'Women in Art for Peace' at IPI, MENA Office in Bahrain Financial Harbour, yesterday.
The initiative aimed at raising awareness about the importance of women's participation in peacebuilding and peacekeeping was held under the patronage of Shaikh Rashid bin Khalifa Al Khalifa, Under-Secretary for Nationality, Passports & Residence Affairs of the Ministry of Interior, and Honorary President of the Bahrain Arts Society.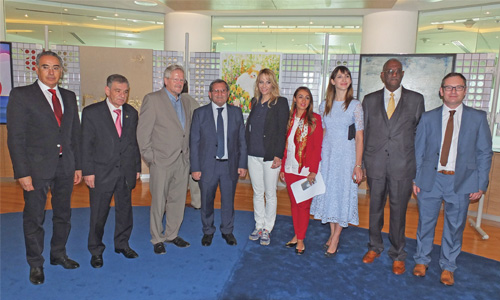 Designed to encourage female artists to participate by engaging in dialogue and exchanging their experiences to promote peace, the event showcased artworks by 20 prominent women painters from Libya, Slovenia, Norway, Syria, Jordan, Tunisia, Bahrain and Saudi Arabia.
The project is also the first by 'Art for World Peace', which began through the initiative of Nejib Friji, Head of the International Peace Institute MENA, Iana Stantieru, Managing Director at Europe's Art Gallery and Wedad Al Bakr, Artist and Founder of Artwed Atelier.
"We hope to see more female artists joining to share their experiences and ideas on how they could help in contributing to our initiative," said Wedad Al Bakr in a statement.
"We aspire to have these women be heard and become an example to lead and promote peace," added Al Bakr. After Bahrain, the exhibition will move to Tunisia, Vienna and New York.