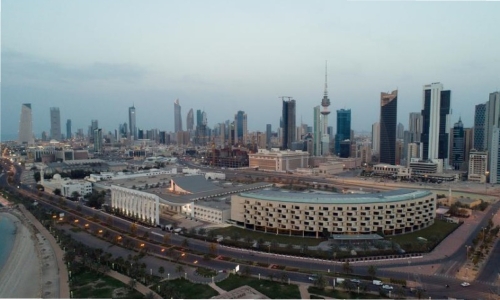 Kuwait reiterates rejection of all forms of terrorism, extremism
Agencies | Kuwait City
The Daily Tribune – www.newsofbahrain.com
Kuwait has reiterated its firm stance rejecting all forms of terrorism and extremism regardless of their causes and motives and stressed that it supported of all international efforts to combat it.
In a speech during a discussion of measures to eliminate international terrorism in the sixth committee of United Nations (UN) General Assembly, Second Secretary Bashar Al Muwaizri pointed out that the fight against terrorism needs international efforts to confront this criminal scourge by taking measures to ensure respect for human rights, the rules of law and to prevent impunity.
The Coronavirus pandemic has temporarily reduced the threats of terrorism phenomenon, but it also had a negative impact on the social and economic level that terrorist groups may exploit to broadcast their propaganda and promote their terrorist ideas, he added, Kuwait News Agency (KUNA) reported.
Al Muwaizri said that the reintegration and rehabilitation of foreign terrorist fighters and their families constitutes a major challenge for the international community, in addition to hold accountable and prosecute of terrorist acts.
He stressed the need to develop comprehensive strategies for prosecution and to rely on integrated policies to address the root causes of the terrorism while strengthening international judicial cooperation.
Kuwait continues its efforts to combat terrorism and its financing, as the Supreme Committee of the Insurance issued a set of rules on combating money laundering and terrorist financing.