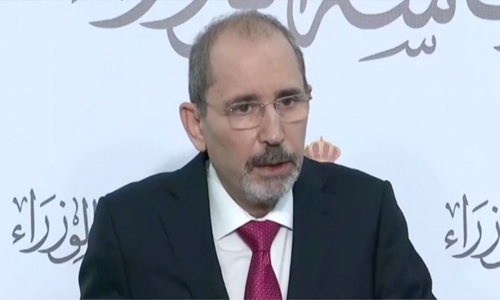 Prince Hamza plotting to 'destabilise' Jordan
Reuters | Amman
The Daily Tribune – www.newsofbahrain.com
Jordan's Deputy Prime Minister Ayman Safadi said yesterday that the country's former Crown Prince, Prince Hamza, had been liaising with foreign parties over a plot to destabilise the country and had been monitored for some time.
The authorities intercepted communications between Prince Hamza and foreign parties over the timing of steps to undermine Jordan's security, Safadi said at a news conference.
Evidence showed Prince Hamza had been communicating with outside entities, the so-called Jordanian opposition, and had recorded two videos in Arabic and English in an "incitement attempt," Safadi added.
He also said the wife of Prince Hamza had also made contact with a representative of a foreign country to secure escape. He added Jordanian intelligence had intercepted certain communications at what he called the "zero hour," adding that "it was clear they had moved from design and planning into action,"
Meanwhile, His Majesty King Hamad bin Isa Al Khalifa held a phone call with Jordanian Monarch His Majesty King Abdullah II ibn Al Hussein.
His Majesty the King affirmed Bahrain's full solidarity with the Hashemite Kingdom of Jordan, and its support for all decisions and measures taken by HM King Abdullah to preserve the security and stability of Jordan and safeguard its gains against any attempt to undermine them.
His Majesty confirmed that the security and stability of Jordan is an integral part of the security and stability of Bahrain, based on the solid historical ties that bind the two kingdoms. HM King Hamad bin Isa called Allah the Almighty to preserve Jordan and its people under the leadership of His Majesty King Abdullah.
HM the Jordanian Monarch expressed his deep appreciation to His Majesty the King for Bahrain's support for Jordan and its people, which embody the depth of the strong ties and the distinguished fraternal relations, wishing Bahrain and its people continued progress and prosperity.