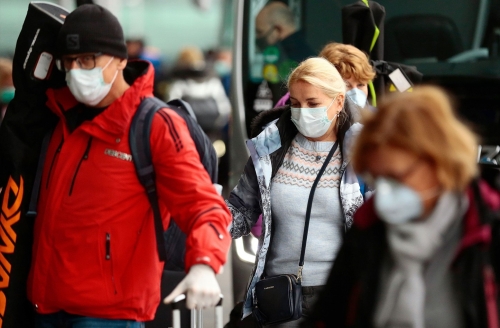 France records 30 deaths and 8,577 new cases of coronavirus
Today, the health authorities in France recorded 30 deaths and 8,577 new infections with the new Corona virus (Covid 19) during the past 24 hours.
The
French Ministry of Health
stated in a statement that the total toll from the pandemic has increased to 30,794 deaths and 344,101 cases of coronavirus since the first of last March.
The ministry indicated that 68 out of 97 regions in France have become vulnerable to (Corona) outbreaks varying between medium and high levels, "while at least 28 regions have been included in the" red areas "where the virus is actively spreading.