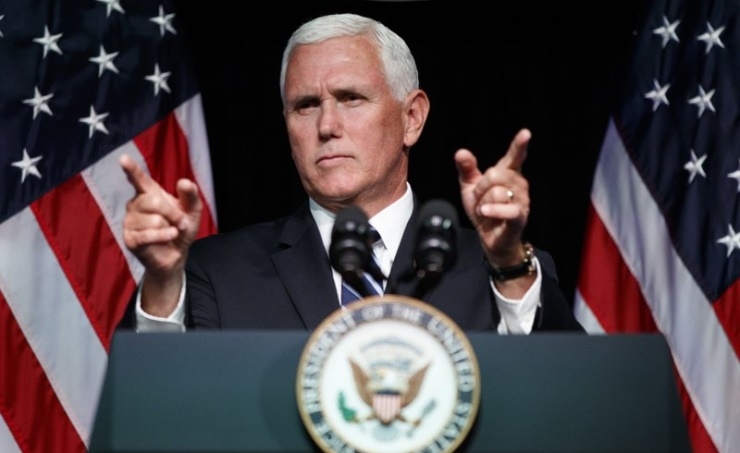 Senator tells VP failed virus testing is 'dereliction'
Frustration boiled over into anger on a private call with Vice President Mike Pence as Democratic senators questioned administration officials about coronavirus testing plans but left without adequate answers, the Associated Press (AP) reported.
At one point in the Friday call, Maine Sen. Angus King, an independent and former governor, told Pence the administration's failure to develop an adequate national testing regime is a "dereliction of duty," according to a person who joined the hour-long call but was unauthorized to discuss it and granted anonymity.
"I have never been so mad about a phone call in my life," King told the administration officials, the person said.
The plea for more testing before implementing President Donald Trump's new guidelines to ease stay-home restrictions is a top priority for Democrats. They are heeding the warnings of health officials worried the virus will simply boomerang into a prolonged national crisis.
The outburst came as Republicans signalled Friday they are willing to accept Democratic demands for additional federal funding for hospitals as part of an effort to break a stalemate over the Trump administration's $250 billion emergency request for a small-business paycheck subsidy program that's out of money.
House GOP Leader Kevin McCarthy told The Associated Press he is also willing to meet demand by House Speaker Nancy Pelosi, D-Calif., to set aside some of the requested "paycheck protection" funding for community lenders.
But he said Republicans would draw the line at Democratic demands for additional tens of billions of dollars in additional funding for state and local governments suffering from plummeting tax revenues. McCarthy said Republicans also want replenishment of another Small Business Administration program that offers disaster loans.
"I think it'll be (paycheck protection), the other SBA ... the disaster portion. And probably some hospital money,"
McCarthy said in an interview Friday with the AP. "I don't think you'll see any money for states in there because states already have it." State and local governments were awarded $150 billion last month.
The House met in a pro forma session Friday in which no business was conducted. A Senate session quickly adjourned Thursday without any progress. The next meeting of either the House or Senate is a Senate session Monday that could be used for legislative action if all sides agree.