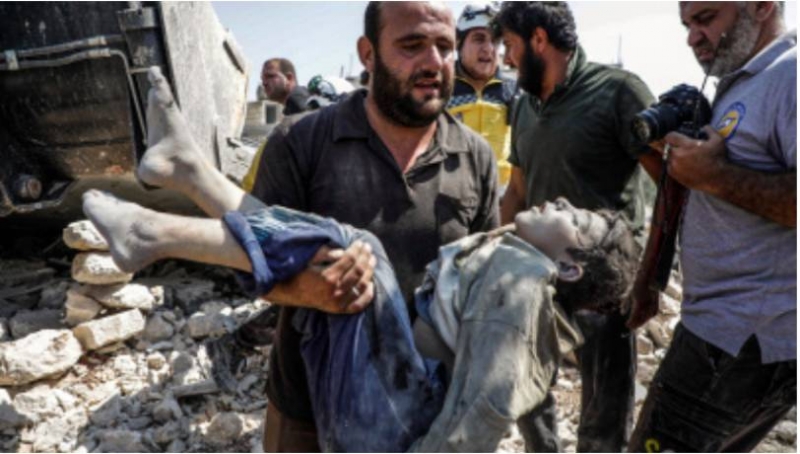 Syria regime strikes kill mother, 6 of her children: monitor
Regime air strikes yesterday killed a woman and six of her children in northwest Syria, a war monitor said, a day after Russian bombardment pummelled a nearby displacement camp.
The air strike hit the family's one-story home in the village of Dayr Sharqi in Idlib province, killing everyone inside, said the Britain-based Syrian Observatory for Human Rights. A photographer said he saw a man leaving the site of the blast, carrying the bloody corpse of a young girl, her hair streaked with blood.
A rescue worker carried the dust-covered body of a second child, he added. The photographer said he also saw the charred remains of a third victim trapped underneath the rubble, as rescue workers tried to retrieve it. Heightened air raids by the Syrian regime and its ally Moscow on the Idlib region -- the last major opposition bastion in Syria's northwest -- have killed hundreds since the end of April.
The latest air strikes on the village of Dayr Sharqi wounded three other people, the Observatory said.