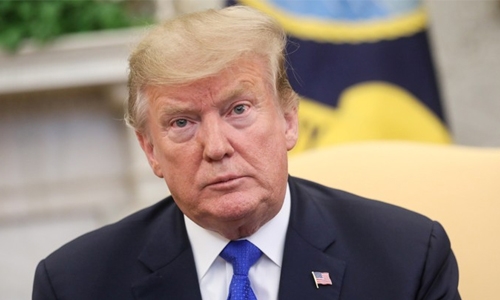 'VETO!' says Trump after Senate votes to end border emergency
President Donald Trump made clear yesterday he would use his veto powers, as promised, to override a congressional vote to terminate his border emergency, following an embarrassing defeat in the US Senate.
"VETO!" came the president's one-word response, tweeted after a dozen fellow Republicans joined all Democrats in voting down the emergency declared by Trump as a way to secure alternative funding for his US-Mexico border wall.
But opponents warned that Trump's move smacked of executive overreach, and insisted a vote to curtail his authority would preserve the constitutionally mandated separation of powers.