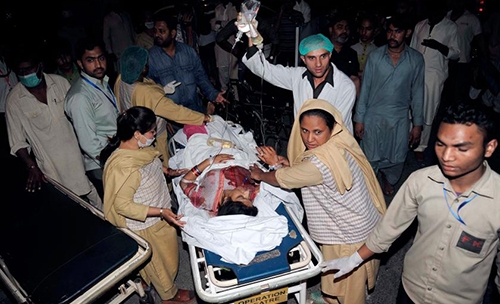 Bahrain leadership condoles Pakistan President
Manama: His Majesty King Hamad bin Isa Al Khalifa, Prime Minister HRH Prince Khalifa bin Salman Al Khalifa and Crown Prince, Deputy Supreme Commander and First Deputy Prime Minister HRH Prince Salman bin Hamad Al Khalifa condoled Pakistan President Mamnoon Hussain over the victims of terror attack at a public park in Lahore city that killed and wounded many, most of them women and children.
They expressed their strong condemnation of this cowardly act of terror, which claimed innocent lives in contravention of all heavenly religions and humanitarian values.
The Prime Minister and the Crown Prince also sent similar condolence messages to Pakistan Prime Minister Nawaz Sharif.