Leveraging our blessings for progress
By Captain Mahmood Al Mahmood
In so many ways, Bahrain has had a blessed November and a future-looking one at that. We started the month with the visit of His Holiness the Pope and the Grand Imam of Al Azhar Then we had the magnificent Air Show where the cutting-edge technologists of the aviation world converged at Sakhir to compare their state-of-the-art technologies and take civil and military aviation to the next level.
There was also the exciting news that four Bahraini students and their teacher have been selected to attend a Space Camp in Alabama, USA, and learn the ropes of what it takes to be come astronauts.
This is an investment in Bahrain's growing interest and development of its space research facilities through the National Space Science Agency (NSSA).
Now we have just finished our election – both municipal and parliamentary – and marked an important milestone in the progress and maturing of our political system.
All of these markers of acountry ' s progress is tied together by the shining thread of peace and development that the vision of His Majesty the King and the actions of HRH the Crown Prince and PM and his Cabinet gives to us.
It is in the spaces of peace and inclusion that the citizens and residents find their inspiration and contribute to the forward movement of Bahrain.
As citizens and residents of this land, we have been empowered to serve not just Bahrain but mankind as a whole.
Each one of us has a role to play in the vast stage of life and the universe and no part of it is too insignificant.
Your using recyclable cloth shopping bags on your grocery run saves millions of fish in the long term; your cutting back on food waste helps to build a sustainable food consumption pattern globally.
Let us remind ourselves of the blessings that have been showered upon us and pledge to keep the momentum of advancement going.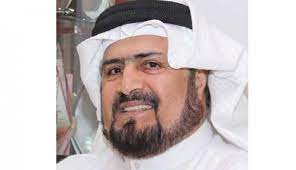 Captain Mahmood Al Mahmood is the Editor-in-Chief of The Daily Tribune and the President of the Arab-African Unity Organisation for Relief, Human Rights and Counterterrorism