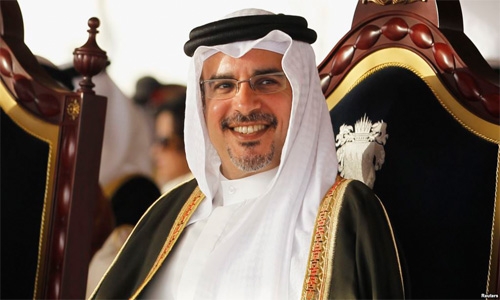 By MP Raghu
Rolex Bahrain Modern Art Studio, General Manager
The Kingdom of Bahrain is moving to a new era of prosperity.
HRH the Crown Prince Salman bin Hamad Al Khalifa's accession to the role of Prime Minister is heralding a new phase in the development march of the Kingdom of Bahrain.
I am very sure that the Kingdom of Bahrain is going to scale new heights of economic prosperity under the visionary leadership of HRH Prince Salman bin Hamad Al Khalifa.
HRH the Crown Prince has been providing excellent leadership to the Kingdom in various roles.
The excellent credentials of HRH the Crown Prince will lead the Kingdom on the path towards joining the community of developed nations ensuring world peace and justice for all nations of the world.
The 2030 Economic Vision, launched by His Majesty King Hamad bin Isa Al Khalifa, embodies a comprehensive vision for the Kingdom of Bahrain that aims at creating a clear approach to develop the Kingdom's economy, while focusing on the main objective which is to improve the standard of living of all Bahraini citizens.
I am very sure that HRH the Crown Prince's policies will focus on crystallizing an integrated socio-economic government vision and on principles of competitiveness, integrity and sustainability.
The Kingdom has a national economic strategy that represents a roadmap to achieve the vision.
HRH the Crown Prince will achieve great progress in implementing His Majesty's vision.