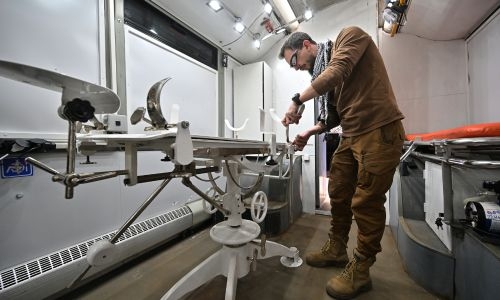 Building 'Mad Max' vehicles
AFP |Kyiv
The Daily Tribune – www.newsofbahrain.com
With angular welded frames, huge wheels and teeth painted on the front grille, the one-off buggies being built to order for Ukrainian forces on the battlefield resemble props from the "Mad Max" films. Tough and durable, buggies can speed over the roughest terrain, carrying weapons and the wounded -- and are in demand.
Ukraine faces a challenge to transport its thousands of troops and evacuate the wounded because vehicles on the front line may only last a matter of weeks.
These buggies are made by a company set up by 29-yearold Musa, who asked to use a pseudonym for safety concerns because his family lives in Russian-annexed Crimea.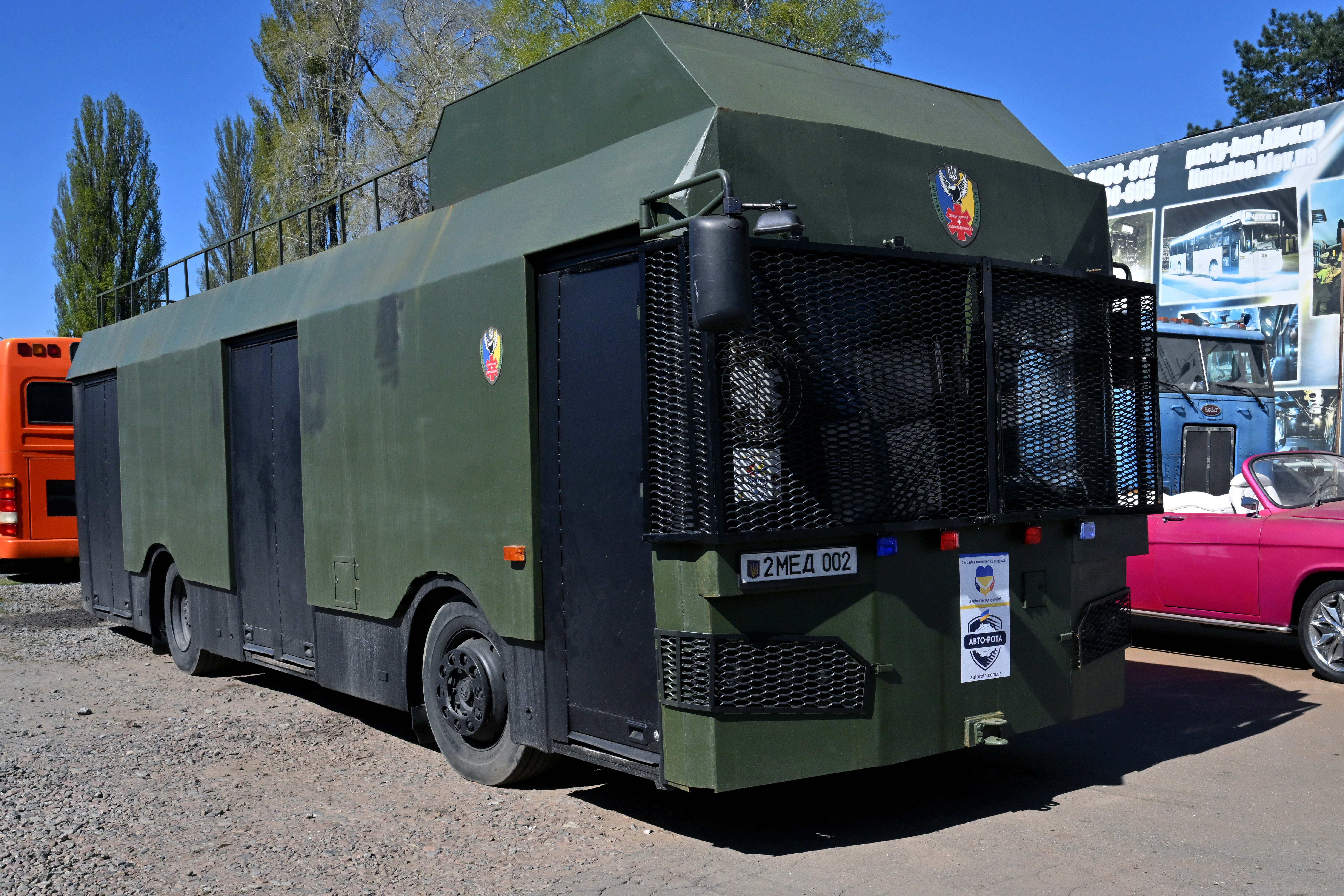 A doctor by training, he launched the business to help supply Ukrainian battalions, who use public donations to buy them. At an industrial site in the capital Kyiv, Musa and his team were busy building the frame of a buggy from metal pipes.
He revved up another finished vehicle for a hair-raising ride. Driving it up and down steps, it accelerated powerfully before braking just as it seemed about to crash into a wall.
The buggies weigh 650 kilos (0.65 tonnes) -- about half the weight of a normal car -- and sell for $6,500 each.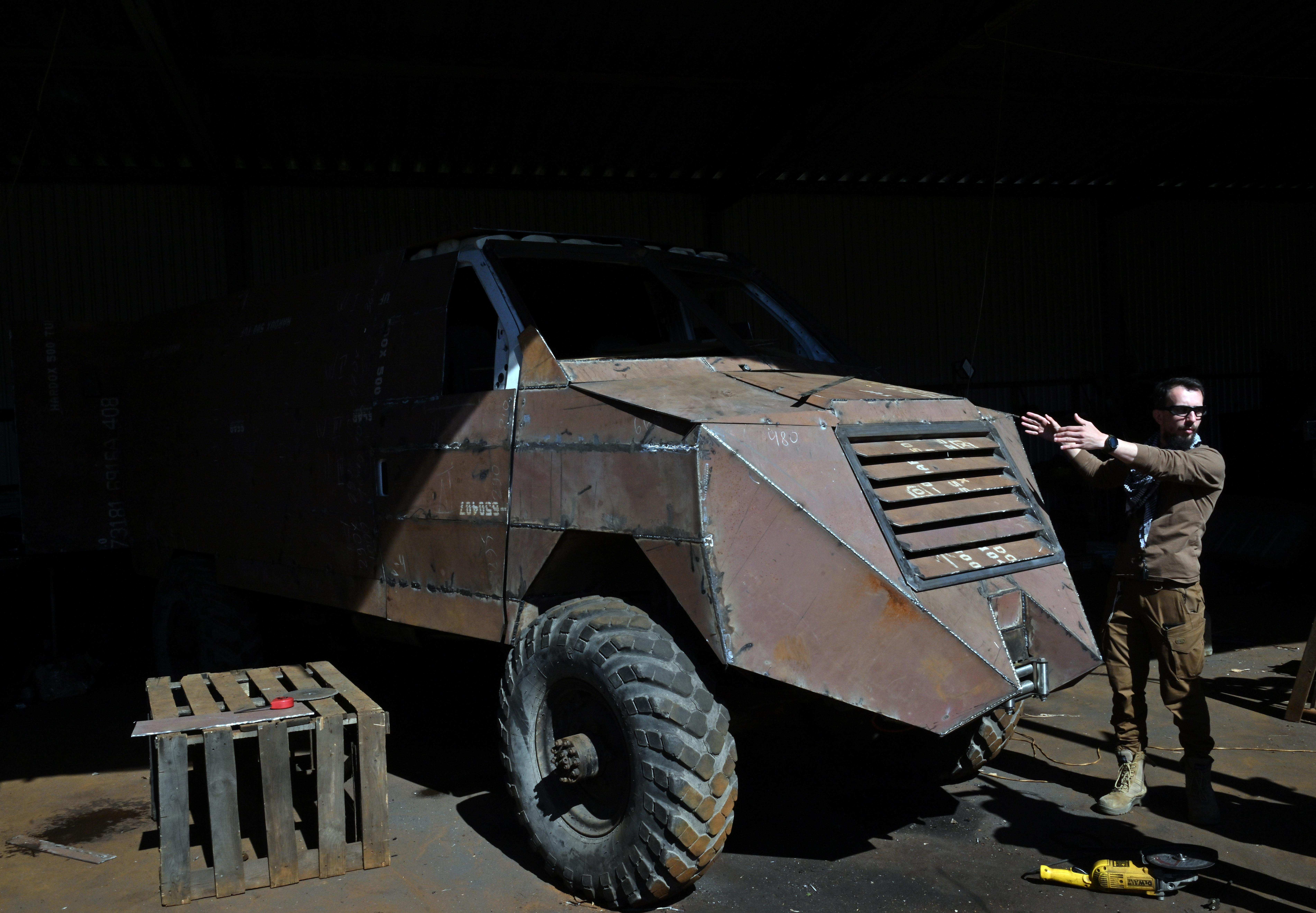 Musa has named the company Dracarys, a nod to the fire-breathing dragons in "Game of Thrones". They have made "a few" of the vehicles since last summer, he said.
The buggies are assembled from a hodgepodge of engines and other parts from old secondhand cars, such as Audis and Volkswagens, without complicated electronics, making them easy to repair in the field. "These cars, there are so many of them in Ukraine and they're cheap," Musa said.
The buggy he drove has added features such as plastic roll-up side windows to guard against rain and mud and a heater.
Once the finished vehicle is test-driven, it will go to a battalion called Crimea for use in reconnaissance missions.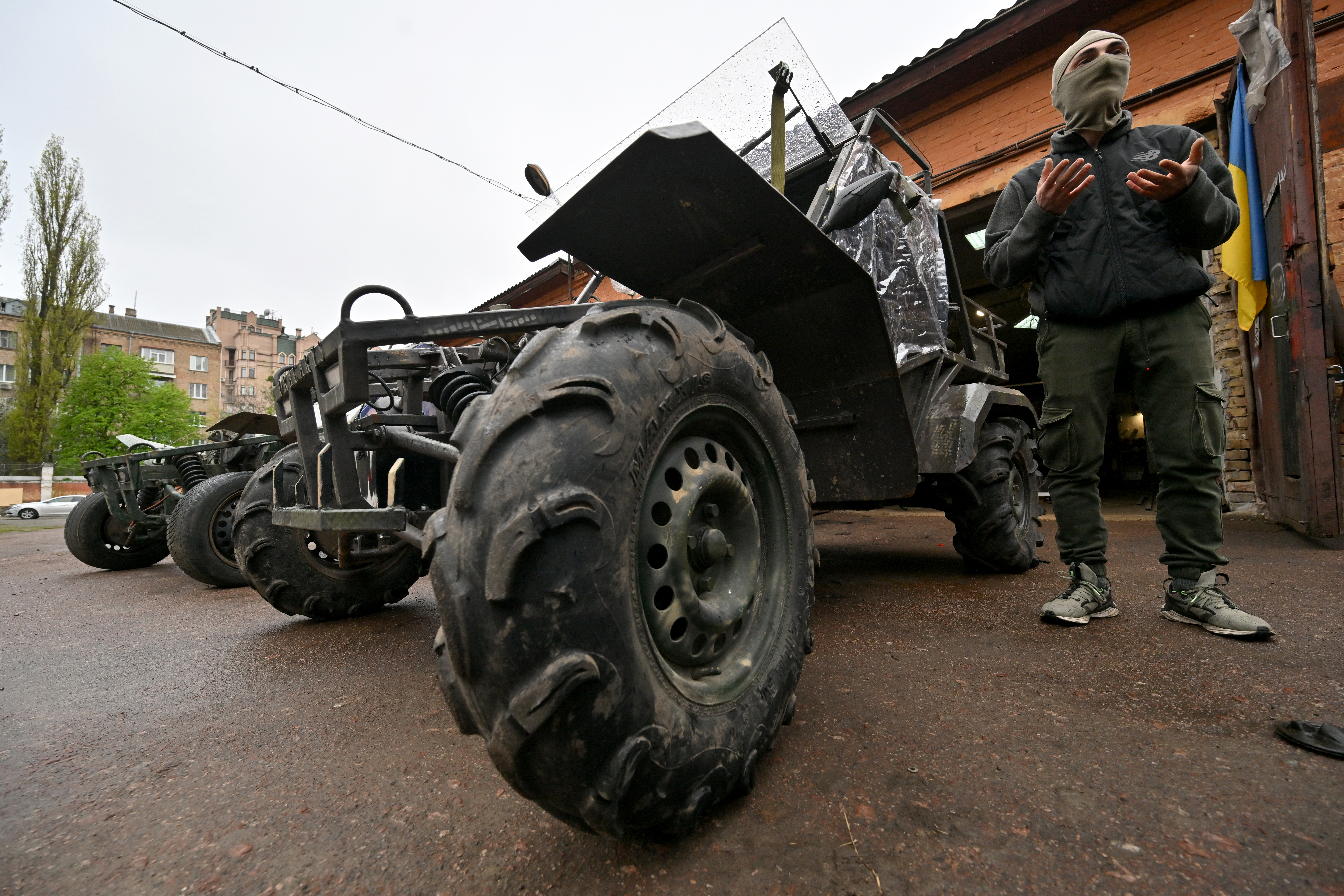 Musa has given up medicine for now and feels he can help the war effort more through the buggies.
He is a Crimean Tatar, a Muslim group from the peninsula that largely opposed Russia's annexation and has been harshly punished.
Russians "hate freed o m , " h e said. "I want to (go) back to my home. I want to meet my family and it's my internal motivation to do this."
'Frankenstein vehicle'
In another workshop in Kyiv's outskirts, mechanics are also at work for the war effort -- on armoured vehicles for medical use.
The project is spearheaded by Romanian volunteer Radu Hossu, who raised funds among Romanians and Moldovans via his Facebook page.
It will provide state-of-theart transportation for a medical battalion in the war-hit eastern Donetsk region. Hossu hopes it will then be reproduced more widely.